'There are no words so we cry!' Jack Wagner remembers his son on the first anniversary of his death
'General Hosptial' star Jack Wagner speaks out on the first anniversary of his son's death as he reaches out to other parents who have lost a child.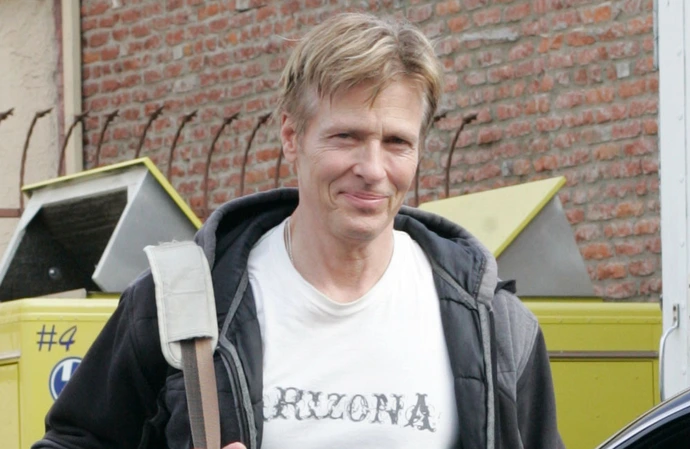 Jack Wagner has remembered his son on the first anniversary of his death.
The 61-year-old actor lost his son Harrison when he was found dead in a car park at the age of 27 last year in what was later revealed by records to have been a drug overdose and took to social media on Tuesday (06.06.23) to reach out to other parents whose children have died.
He wrote on Instagram: "My youngest, so pure, so perfect. I love you Harrison, I miss you Harrison. My Heart goes out to parents who have lost a child. There are No Words So we cry And Celebrate Harrison Hale Wagner 12/1/94-6/6/22 [broken heart emoji]"(sic)
The 'General Hospital' star - who also father to Peter, 32 with ex-wife Kristina as well as Kerry, 24, from a different relationship - first spoke out about his death just weeks after the tragedy in July 2022 where he thanked fans for all the "love and kindness" they had shown him and after Harrison's death, he and Kristina set up a scholarship fund in their son's name.
A statement posted on the fund's website read: "The Harrison Wagner Scholarship Fund was created by Jack Wagner and Kristina Wagner in honour of their son Harrison Wagner. Harrison was a bright, exuberant young man whose smile lit up any room he was in. He has left behind many men and family members who loved him deeply.
"We are heartbroken that he ultimately lost his battle with addiction and we hope that Harrison's memory will live on through this scholarship and will help other young men get help for their addiction that would not otherwise be able to afford it."