Amanda Seyfried feels 'insecure' about her acting
'The Crowded Room' star Amanda Seyfried has revealed that she leans on her husband for advice.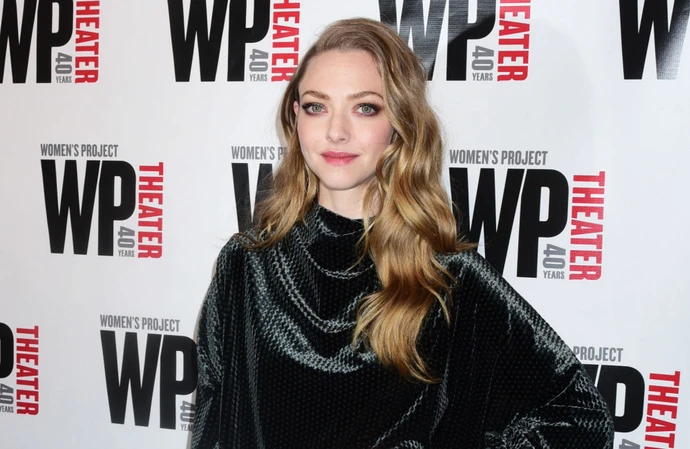 Amanda Seyfried is "really insecure sometimes".
The 37-year-old actress stars alongside Thomas Sadoski, her real-life husband, in 'The Crowded Room', and Amanda has revealed that she often turns to him for some feedback.
Amanda - who also stars alongside Tom Holland - told 'Entertainment Tonight': "I like that I can ask him if he thinks I'm doing a good job and he'll tell me the truth, which is really nice.
"I get really insecure sometimes. Like, 'Do you think that was good? Was that a good take? Was that good in that? Did you believe me?' And he'll be like, 'Stop.'"
'The Crowded Room' premieres on Apple TV later this month, and Amanda has urged viewers to pay close attention to the psychological thriller.
The actress explained: "I think the best advice is to pay as much attention as you can. There are definitely Easter eggs hidden about in places you wouldn't expect.
"Also, never to trust that everyone is as they seem. I know I'm still going to be surprised when I watch it as a whole season. So it's exciting because this is good TV."
Meanwhile, Amanda previously admitted that she felt she didn't "belong" at the audition for 'Mean Girls'.
The Hollywood star played Karen Smith in the 2004 comedy movie - but Amanda has recalled feeling overwhelmed during the audition stage, which also involved Lacey Chabert, Lindsay Lohan and Blake Lively.
She told E! News: "I was in the room with Lacey and Lindsay and Blake, and I knew Lindsay and Lacey from their movies and TV, and I was just a little bit like, 'Oh my god. What do I do? I don't belong here 'cause I flew in from Pennsylvania or whatever.'"