Tina Turner back at No1!
A day after her death was announced, Tina Turner's 'What's Love Got to do With It' has soared to the top spot on the US iTunes chart.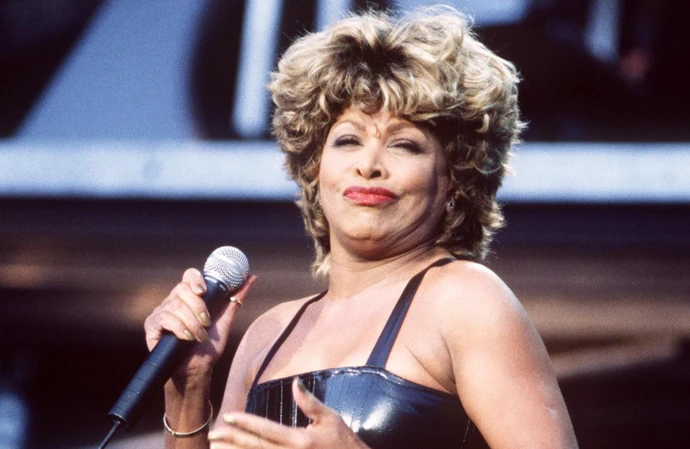 Tina Turner's 'What's Love Got to do With It' has soared to the top spot on the US iTunes chart.
The 'Simply the Best' icon, whose death aged 83 was announced on Wednesday (24.05.23), also has a string of her other hits on the same ranking, with eight out of the 10 top tracks on the listing hers – as well as the records 'All The Best: The Hits', 'Simply the Best' and 'Private Dancer' topping the iTunes albums chart.
Her music videos for 'What's Love Got To Do With It', 'Private Dancer' and the 'Mad Max: Beyond Thunderdome' theme 'We Don't Need Another Hero' also the three most watched on the platform.
There has also been a huge spike in viewing and listening figures on global platforms such as Amazon.
'What's Love Got to do With It' was the third single from Tina's 'Private Dancer' LP, released in 1984, and topped the US Billboard 100 at the time, before it became the title of her 1993 biopic, starring Angela Basset, 64, as Tina, with Laurence Fishburne, 61, as her abusive husband and former music partner Ike.
Tina's cause of death was said on Thursday (25.05.23) to be "natural causes".
Her representative said the day before she passed away at her $76 million mansion in Küsnacht near Zurich, Switzerland after a "long illness" without specifying the nature of her death.
Her team said on Wednesday in a statement on Instagram: "It is with great sadness that we announce the passing of Tina Turner.
"With her music and her boundless passion for life, she enchanted millions of fans around the world and inspired the stars of tomorrow.
"Today we say goodbye to a dear friend who leaves us all her greatest work: her music. All our heartfelt compassion goes out to her family. Tina, we will miss you dearly."
Two years before her death Tina said in a feature-length documentary she had been dealing with a string of physical and mental health ailments over the years.
She said she had been diagnosed with a form of post-traumatic stress disorder from the domestic abuse she suffered throughout her marriage with Ike, who died in 2007 aged 76.
The singer suffered a stroke in 2013, three months after her second marriage to Erwin Bach, 67, and it was followed by a battle with intestinal cancer and kidney failure in 2017, from which she was saved with a kidney donation from Erwin.
Along with her husband, she is survived by two of her four sons, two of whom died before the singer.
She won eight Grammy awards from 25 nominations and three lifetime Grammy trophies, with her final stadium concert in 2009 in Sheffield, England.