Jenna Dewan is happy to support Stephen 'tWitch' Boss' family after tragic death
Jenna Dewan wants to "support" Stephen 'tWitch' Boss' wife Allison and their daughters after his death.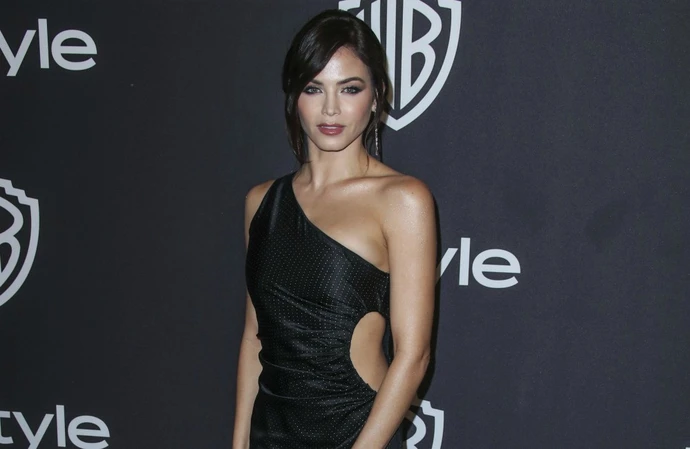 Jenna Dewan wants to "support" Stephen 'tWitch' Boss' family after his tragic death.
The 42-year-old actress was in attendance at the National Alliance of Mental Illness Westside Los Angeles (NAMI WLA) annual gala last week and has reflected on how important it was to present the Heart of a Champion award to her late friend's wife Allison Holker Boss and their daughter Weslie.
She told PEOPLE magazine: "This is incredible, to have the moment to share in his love, light, and legacy. And being here to support Allison and their family I've known for so many years.
"They are truly the absolute best, biggest-hearted [people]. They take care of everybody else."
She added: "I just think being here to help support her and her family and moving forward from tragedy and also supporting his legacy and his love and light and what he did for the world.
"You saw how everybody really felt this and felt him and he touched so many people. So to be able to be here and honor that is really important to me."
The dancer - who also had young daughter Zaia with Allison - sadly took his own life in December 2022 aged 40.
Jenna also reflected on her friend's "legacy" and how he will be remembered by those who knew him.
She said: "I do think his legacy already is love, light, bringing his incredible grace.
"I think there was an uplifting energy that he gave to other people, and I think if there's any lesson or anything we take home from this, it is what you present is not always what is the full picture.
"I hope people can see that you can struggle and be strong, and being strong doesn't mean you don't struggle. I think that is important to highlight that tonight."
Meanwhile, she also urged people to speak about mental health as she reflected on her own family's experiences.
She said: "I have a lot of mental health issues in my family and our history. And so I've seen family members of mine struggle. I've seen a lot of shame around it.
"I've seen a lot of not wanting to comport or accept the help that is needed. That needs to change. We need to discuss it more."