Jamie Foxx 'has been getting treatment at top physical rehab centre'
After being stricken with an unspecified medical emergency in April, Jamie Foxx has reportedly been getting treatment at a leading physical rehabilitation centre.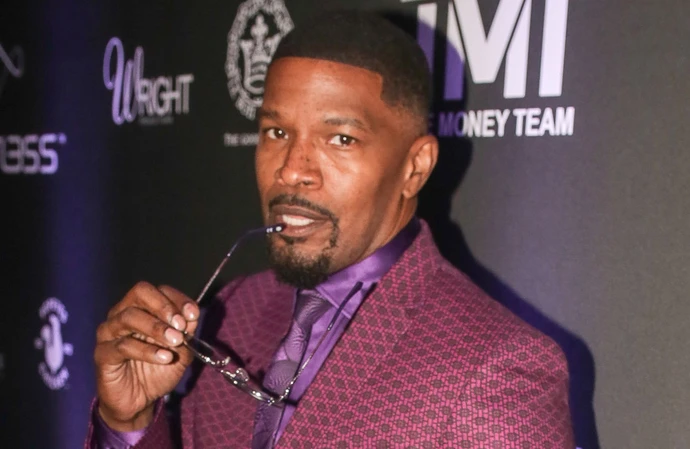 Jamie Foxx has reportedly checked into a leading physical rehabilitation centre.
The 'Ray' actor, 55, is said to be getting treatment at the facility in Chicago after suffering a health scare that left him hospitalised for weeks.
According to TMZ, the actor has been receiving medical care at the centre since April after suffering an unspecified medical emergency.
The outlet added the actor's daughters Corinne Foxx, 29, and Annalise Bishop, 14, have travelled to be at his side over the weekend as he continues to work on his recovery.
Even though it is still unclear what happened to Jamie, the facility where he is said to be getting treatment reportedly specialises in stroke recovery, traumatic brain injury rehab, spinal cord injury rehab and cancer rehabilitation.
An insider told TMZ the actor is "recovering well".
The report came after Jamie and Corinne announced they are set to make a joint TV comeback.
The pair will soon be hosting a new musical game show called 'We are Family', and said in a joint statement on Monday (15.05.23) about working on the series, expected to debut in 2024: "We are thrilled to be developing 'We are Family' with Jeff Apploff and our friends at FOX Entertainment after so much success with six seasons of 'Beat Shazam'.
"We hope this show brings as much fun to audiences at home as we've had creating it when it premieres next year."
'We are Family' is a music guessing game that will feature one celebrity every episode alongside a non-famous relative, with the twist that the celebrity guest will stay hidden until their identity can be guessed.
In a format similar to 'The Masked Singer', clues will be given to help identify each famous face.
For correctly guessing the star, there is up to $100,000 on the line for the studio audience, whose job is to guess the celebrity based on the clues.
Jamie's health scare still has not been specified, but Corrine last week said Jamie had been home for some time.
She said in an Instagram Story post: "Update from the family: Sad to see how the media runs wild.
"My Dad has been out of the hospital for weeks, recuperating."
Jamie's "medical complication" struck on 11 April on the set of his latest movie 'Back in Action'.
Jamie has Corinne with his ex Connie Kline and has second daughter Annalise with his former girlfriend Kristin Grannis.
His health scare came a few weeks after he returned to the set of the trouble-hit thriller 'Back in Action', amid reports he had a "meltdown" that allegedly caused his co-star Cameron Diaz, 50, to want to quit acting again, though the pair were photographed days later in a return to filming.