Miley Cyrus' mum Tish engaged to Dominic Purcell: 'A thousands times YES!'
After taking their relationship 'Instagram official' in November 2022, Miley Cyrus' mum Tish Cyrus has now said yes to a marriage proposal from her 'Prison Break' actor boyfriend Dominic Purcell.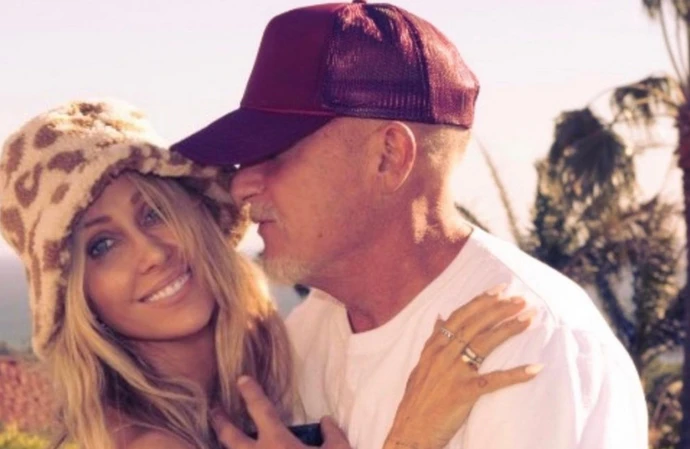 Miley Cyrus' mum Tish Cyrus is engaged to Dominic Purcell.
The singer's mother, 55, went 'Instagram official' with her romance with the 'Prison Break' actor, 53, in November 2022, and confirmed on Sunday (30.04.23) on the platform they were planning to tie the knot.
She posted alongside an image of her and Dominic hugging: "A thousand times... YES @dominicpurcell."
A source told UsWeekly in February about how they were getting serious: "Things couldn't be going better for Tish and Dominic. (Tish) truly feels like she found her soulmate."
Tish's ex-husband, Billy Ray Cyrus, 61, said in February he was engaged to 34-year-old Australian singer Firerose, real name Johanna Rosie Hodges.
She told People about his proposal: "Billy looked at me and said, 'Do you, do you wanna marry me?'
"He said, 'I love you. I wanna make this official. I wanna be with you forever.'"
Tish filed for divorce from 'Achy Breaky Heart' singer Billy for a third time in April 2022 after 28 years of marriage.
As well as Miley, 30, Tish and Billy have children Braison, 28, and Noah, 23. Tish is also the mother of Brandi, 35, and Trace, 34, while actor Dominic is a dad-of-four to Joseph, 23, Audrey, 22, and 19-year-old twins Lily-Rose and Augustus with his ex-wife Rebecca Williamson.
Tish hasn't been shy about sharing details of her romance with Dominic online, posting in December: "Headed into the New Year HAPPY @dominicpurcellWishing everyone a safe and magical New Year's Eve!"