Mick Hucknall doesn't miss wild days of partying and womanising
Mick Hucknall "doesn't miss" his days of wild partying and womanising because he has just as good a time now with his wife and daughter.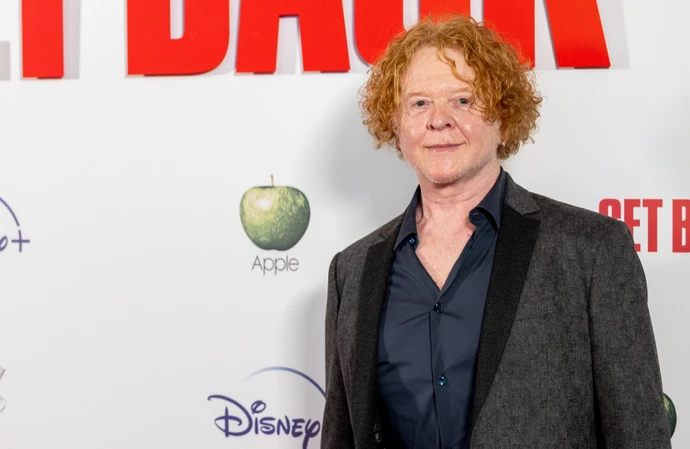 Mick Hucknall "doesn't miss" his days of wild partying and womanising.
The Simply Red frontman infamously slept with over 1,000 women - including Martine McCutcheon, Helena Christensen, Melanie Sykes, Steffi Graf and Catherine Zeta-Jones - at the height of his fame, and though he admitted he had a "good time" during the 1980s, he loves his now-quiet life with wife Gabrielle Wesberry and their 15-year-old daughter Romy just as much.
He told The Sun on Sunday newspaper: "I was just touring the world and being ­single, being a playboy, being a bachelor — I didn't really know what I was doing.
"I was just having a good time ­whenever. I like to have good times.
"I think in your life it's a good thing to have dimension, to have done lots of ­different things, to have lots of different experiences.
"If you're only here once, then it's good to try and have all the experiences that life can offer you.
"I am a father and a ­husband [now]. And I'm still having a good time. Very, very different, yeah, but I love it.
"Those days are long gone. I don't miss them. I'm in a much happier place now than I've ever been in my life."
Despite his years of excess, the 'Holding Back the Years' singer is focused on staying as healthy as possible now.
He said: "The most important thing I think for human beings, when they get to be my age, is that you are healthy, that you're in good condition.
"And touch wood, I'm very healthy at the moment. I'm in good condition. I'm not aching or don't have any serious illnesses. So I feel very happy about that.
"Growing old is the whole story of life.
"It's your process, the things you go through and I'm very much enjoying being alive.
"And I feel very lucky to have had the life that I've had. I just want to keep being creative and doing my job."
Mick credits the COVID-19 pandemic for strengthening his relationship with his wife and daughter.
He explained: "I guess the bad news would be that if during lockdown you realised you didn't get on well with your husband or wife and you got divorced.
"But for many of us, we found that we wanted to spend more time with our families because we realised that we weren't spending enough time with them before Covid.
"I think this has been a huge social change in the world, where people now prioritise differently because of the ­experience of the lockdown.
"My relationship with my wife grew deeper during lockdown, absolutely.
"My relationship with my daughter and my wife has been really confirmed and actually enriched by the experience."