I wish I could be more prolific, says Zach Braff
Hollywood star Zach Braff has revealed that he would like to be more productive.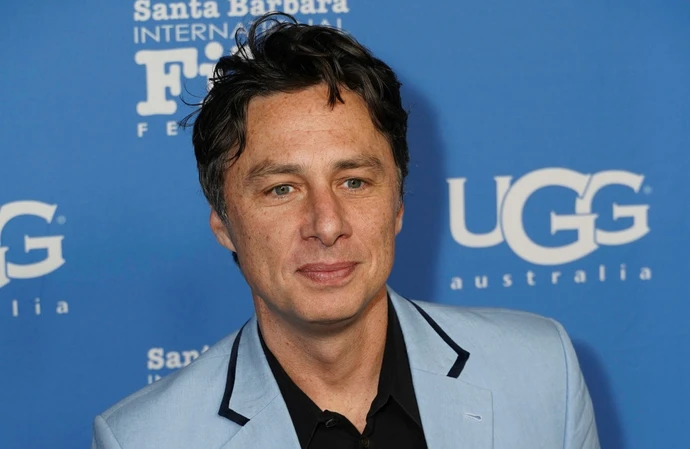 Zach Braff had "no excuse" not to write a movie amid the COVID-19 pandemic.
The 48-year-old star wrote 'A Good Person' during the global health crisis, and Zach admits that he'd actually like to become even more productive.
The Hollywood star - who also directed the drama movie - told Sky News' 'Backstage Podcast': "It's very hard for me to write a script, they don't come easily to me.
"I wish I could be more prolific, but I have to let inspiration strike, so it's hard.
"But this came to me during the pandemic and certainly during the lockdown I had the time and I had no excuse - I ran out of excuses during lockdown, the universe locked us all in our houses and I had no choice."
The movie has been inspired by Zach's own experiences, which included losing a friend amid the pandemic.
However, the actor-turned-director found it tough to expose his heartbreak to the wider world.
He said: "What's more vulnerable than writing an original screenplay and saying, 'This is the pain that I've had, these are my wounds, basically', but I think that's what hopefully good art is, in any form - an artist having the courage to be vulnerable for an audience.
"I think that's certainly what one does as an actor every day that they're working."
Zach actually thinks many people will be able to relate to the movie.
He explained: "I think that one of the things that people might see in this film is that it's also in the macro about recovering.
"I mean, the film's about recovering from tragedy and trauma, and I think if you zoom out, I hope that audiences will see it's also about recovering from that experience that we all went through - this insane pandemic that I don't think we can all even process just yet.
"We're just moving on but not really looking at the whole thing, and I think there's also that - it's about coming out of this horrible time."