Lionel Richie cried out after seeing model daughter Sofia get married
After walking his model daughter Sofia down the aisle, Lionel Richie has admitted he is cried out following the emotional ceremony.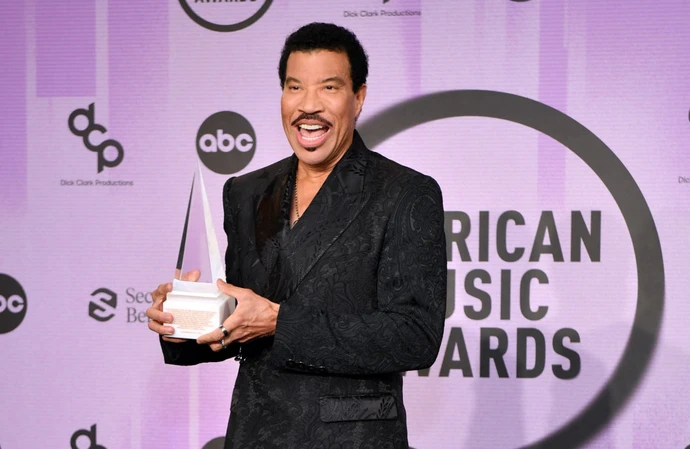 Lionel Richie feels cried out after being overwhelmed with emotion at his daughter Sofia's wedding.
The 73-year-old singer walked the 24-year-old model down the aisle to tie the knot on Saturday (22.04.23) with music executive Elliot Grainge, 30, at Hotel du Cap-Eden-Roc in Antibes in front of a star-studded crowd of guests.
Lionel told Extra TV when asked how he was doing after the ceremony: "Listen to me, I've cried enough.
"Baby girl got married. When I say that… it's a great feeling.
"I must say, I've known Elliot since he was nine years old. So I know the groom really well. There's a thing down South we always say: 'Who's your people?'
"Well, I know his people, so it really is a real wonder to see them in love and just as happy as I've ever seen my little girl and Elliot.
"It was a moment where, yes, I was letting her go, but I was also gaining a family.
"The family is getting huge right about now, but we are happy."
Lionel, who is set to perform at King Charles' coronation concert on 7 May, added about Sofia's words to him on the big day: "She spent the whole time walking down the aisle: 'I love you dad, I love you dad, I love you dad,' and I go… 'You're killing me. You're killing me.'
"But that's what a dad wants to hear, and I love Baby Girl so much, and the family was there to root her on."
A TikTok video of the wedding saw Lionel telling guests – who included
Nicole Richie, Paris Hilton and Cameron Diaz – "That's my kid!"
He added on Instagram: "My little girl is all grown up and starting her own journey with the love of her life. You'll always be my little bird, but I'm so proud of the woman you've become. Endless Love to you and Elliot."
Sofia and Elliot chose Lionel's 'Stuck on You' hit as the soundtrack to their first dance.
The pair started dating in 2021, and after around a year together, during which they largely kept their romance out of the spotlight, they announced in April 2022 they were engaged.