Miranda Lambert 'thinks she's finally found her soulmate' in Brendan McLoughlin
Miranda Lambert thinks she has "finally found her soulmate" in Brendan McLoughlin, a source close to the country singer has claimed.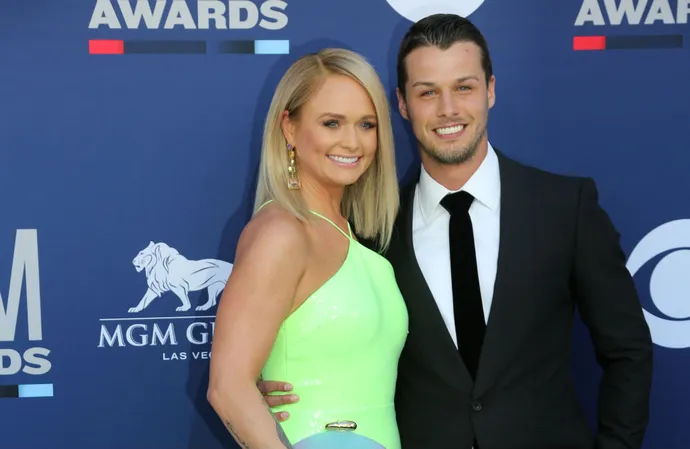 Miranda Lambert is said to believe she has "finally found her soulmate" in Brendan McLoughlin.
The 39-year-old singer was previously married to fellow country musician Blake Shelton - who is now married to 53-year-old pop star Gwen Stefani - before she tied the knot with police officer Brendan, 31, and a source close to her has claimed she thinks they couldn't be more "perfect" for each other.
An insider told UsWeekly: "Miranda loves having a husband who isn't in the spotlight and doesn't even care about things like that. He's low-key and down-to-earth just like her and they couldn't be a more perfect match. It's nice being able to have some privacy and not have every detail about their relationship scrutinised. They complement each other on every level and Miranda feels like she finally found her soulmate."
Towards the end of last year, a source added to UsWeekly the 'Tin Man' singer was still trying to have a baby with Brendan - who has four-year-old son Landon with ex Kaihla Rettinger - and said the pair were "inseparable".
The source added: "Miranda and Brendan are still going strong. They are pretty much inseparable. Brendan is ride or die.
"He's super supportive of her career and is with her every step of the way.
"Not much has changed in terms of them wanting to have a baby, they're still trying.
"They would love to have a baby together in the near future. Miranda has always had that caring and nurturing side to her — especially after taking care of so many animals — so she's ready for that next step. Miranda adores watching Brandon with his son.
"They keep that part of their life private out of respect for Landon's mother, but they're both very much part of his life.
"They just celebrated Brendan's birthday and had a low-key celebration. They're very much homebodies so when they're not on the road they love to just spend time at home with their pets."