Clay Walker's wife suffers miscarriage at 20 weeks
Clay Walker's wife has suffered a miscarriage at 20 weeks despite everything appearing to be "perfect" just over a month ago.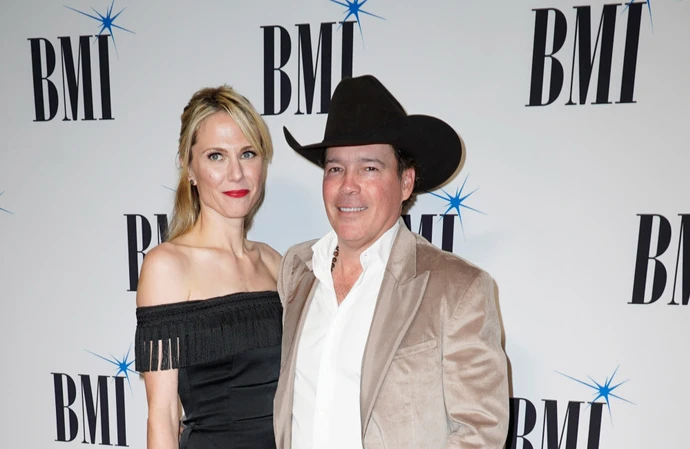 Clay Walker's wife has suffered a miscarriage at 20 weeks.
The 53-year-old country singer has been married to Jessica Craig since 2007 and already has Christiaan, two, Ezra, five, Elijah, 10, as well as William, 14, and 13-year-old Mary-Elizabeth with her and she was halfway through her pregnancy with their sixth child when she suffered a pregnancy loss.
He told PEOPLE: "We had her room ready, her clothes bought — everything, and her name, Eleanora Lindsey. So, it was a nightmare and still is for my wife. We were at 20 weeks, and we'd already made it through the toughest part. We've had five successful full-term pregnancies and five beautiful children. It's tough. "
The 'She Won't Be Lonely Long' crooner add everything seemed "perfect" when Jessica, 40, had a scan at 13 weeks and he hates not being able to do anything about the situation, even though they have a "great" support network.
He added: "We had the 13-week checkup and we saw her doing acrobats. We were laughing so hard because she was so active. And just everything was so perfect. We've got a great friend group that's been there for us, you know, a lot of prayers. And we've had a lot of prayer internally in our home. But still, you know, I could talk all day about this. I just don't know how moms make it through the rest of their lives with that kind of pain.
"It's just so, so deep. And you know, as a husband and a father, not being able to do anything about it, not being able to protect my wife's feelings or the baby, sucks. felt like we got run over by a train and just watching my wife suffer through. I feel for all the women out there who have been through a miscarriage, just because you're losing a child."