Robbie Williams' sex drive has slumped since he came off testosterone
After coming off testosterone to treat his depression, Robbie Williams says his sex drive has slumped.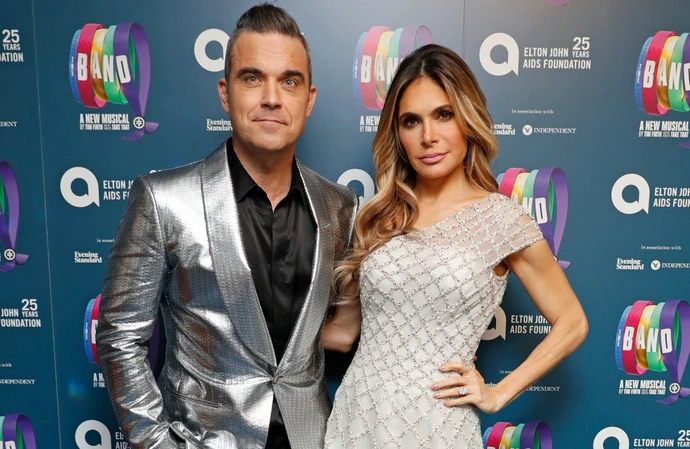 Robbie Williams' sex drive has plummeted since he stopped taking testosterone injections.
The former Take That singer, 49, who has daughters Theodora, 10, and Colette, four, as well as sons Charlton, eight, and Beau, three, with his wife Ayda Field, 43, was on the drug to boost his libido but has now admitted his marriage isn't defined by their bedroom action.
He told The Sun in a joint interview with his wife for The Sun about how they are on the "same page" about intimacy: "No sex in a marriage is only a problem if you're on different pages; if one person wants it, and the other doesn't; if you have different expectations or requirements.
"But really, everyone knows there is no sex after marriage. That's just the way it is.
"I was on testosterone for a while but, because I'm an addict, that had to stop. I got these massive square shoulders and started to look like a doorman. It wasn't a good look."
Robbie, who first admitted in 2018 to injecting himself in the bum with testosterone to boost his sex drive, added: "But the sex we had when I was on testosterone was incredible; it was all the time. We were insatiable. It goes to show how into each other we really are, though, because when I was on it, we couldn't take our hands off each other.
"I miss that. That was a fun period. Sometimes now, though, Ayda will turn to me on the sofa and say, 'We should do sex,' and I'm sitting there eating a tangerine and just sort of shrug. So, ya know, sometimes we try."
Ayda, who was a judge with Robbie on The X Factor in 2018, added: "I think people confuse sex for intimacy. We are always cuddling and kissing, holding hands, and touching each other when we are just watching TV on the sofa, or a movie, or whatever.
"Intimacy is the important, meaningful side of love. I have friends who feel obliged to have sex with their husbands and that must be awful.
"Me and Rob are on the same page. We are happy."