Roger Waters awarded legal right to perform in Frankfurt following gig cancellation due to 'antisemitism'
Roger Waters has the right to "artistic freedom" despite his "tasteless" comments.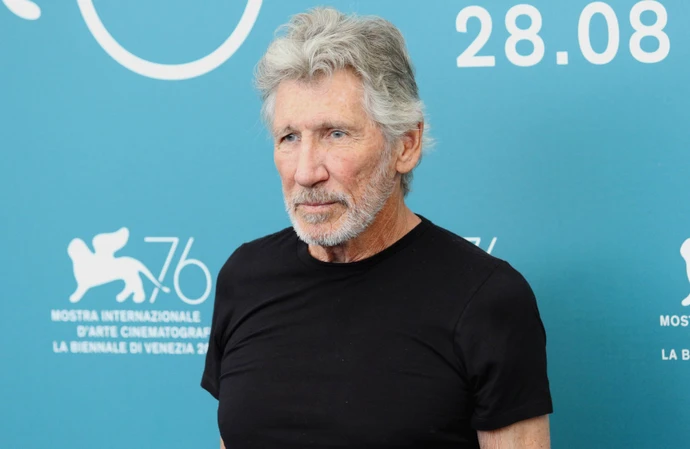 Pink Floyd co-founder Roger Waters has won the right to perform in Frankfurt after his show there was cancelled and he was branded one of the "world's most widely spread antisemites".
The 79-year-old musician's 'This Is Not A Drill' tour was due to call at the German city's Festhalle venue on May 28, but last month, the city council and the Hessian state government agreed to cancel the show to "set an example against antisemitism".
Four days later, Munich City Council introduced a motion to cancel a concert scheduled for May 21 at the city's Olympiahalle.
However, Frankfurt's administrative court has now ruled the concert can go ahead.
Although his opinions were branded "tasteless", Waters has the right to artistic freedom.
However, the city has the right to appeal the decision, The Guardian reports.
In a post to fans on Instagram, the musician claimed he was still going to perform regardless.
Waters - who has faced criticism for his words of support for Vladimir Putin amid Russia's war against Ukraine - had hit back at the "blatant attempt to silence" him and confirmed he was consulting his lawyers about the "unjustifiable decision".
His management team released a statement, which was titled 'Roger Waters fights back', in which they accused authorities of having "extraordinary and prejudicial intention" to cancel the concert.
The statement continued: "These actions are unconstitutional, without justification, and based upon the false accusation that Roger Waters is antisemitic, which he is not.
"As a result of this unilateral, politically motivated action, Mr Waters has instructed his lawyers to immediately take all necessary steps to overturn this unjustifiable decision to ensure that his fundamental human right of freedom of speech is protected and that all of those who wish to see him perform, are free to do so in Frankfurt, Munich and in any other city in any other country.
"Mr Waters believes that if this blatant attempt to silence him is left unchallenged it could have serious, far-reaching consequences for artists and activists all over the world."
Tickets for both the Frankfurt and Munich shows were still available for sale on Waters' website.
Frankfurt City Council insisted they wanted to cancel the concert to take a stand against the veteran rocker's "persistent anti-Israel behaviour".
They said in a statement: "The background to the cancellation is the persistent anti-Israel behaviour of the former Pink Floyd frontman, who is considered one of the most widely spread antisemites in the world.
"He repeatedly called for a cultural boycott of Israel and drew comparisons to the apartheid regime in South Africa, and put pressure on artists to cancel events in Israel."
The decision was approved by the Magistrate of the City of Frankfurt on February 24 and a council spokesperson told Sky News event organiser Messe Frankfurt would be ordered to terminate the contract with the concert agency.
They added: "The letter of termination for this is currently being voted on."