Miles Brockman Richie skipped sister Sofia Richie's wedding after testing positive for COVID-19
Miles was feeling poorly before his sibling's big day and tested positive for the virus.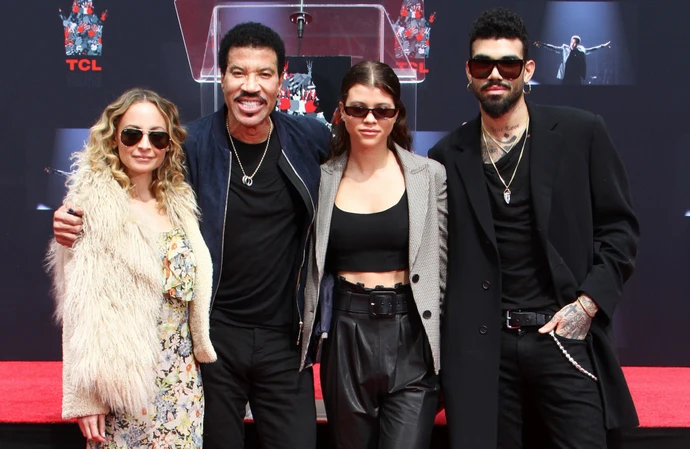 Miles Brockman Richie was not in attendance at his sister Sofia's wedding in France, due to having COVID-19.
A representative for Miles, 28, told TMZ, he "wasn't feeling well before the wedding so he got a COVID test, and it came back positive."
However, model Sofia, 24, who shares mum Diane Alexander with her older brother, was completely "understanding" of her sibling's absence.
Diane and the pair's sister Nicole Richie - who Lionel adopted with his ex-wife Brenda Harvey Richie - were in attendance.
Nicole gushed about how much she loves her sister after her wedding day.
The former 'Simple Life' star, 41, gave her millions of followers an insight into the sisters' special bond as she shared a beautiful photograph of her holding the train of her sibling's custom Chanel wedding dress as the pair beamed at each other.
Nicole captioned the snap on Instagram: "I love you more than anything."
And in the comments, Sofia replied: "I love you more than life."
And 'Hello' hitmaker Lionel - who walked his daughter down the aisle - revealed that the wedding was a very emotional occasion.
He told 'Entertainment Tonight': "I mean, I was crying. It was a great ceremony.
"I love that it was one of those moments I will never, ever forget."
The 73-year-old music legend said he "didn't have to vet" Elliot Grainge before the 29-year-old music executive married his daughter in Antibes, France, over the weekend, because he's known him for many years.
He told 'Entertainment Tonight': "This is [my] baby girl. All I can say to you is, for every dad that's ever been this way or getting ready to experience it, it is a humbling time in your life. Because you're handing one of the loves of your life away.
"But really, I'll tell you a story, I've known Elliot since he was nine. So interestingly enough, I didn't have to vet the kid. I know who he is!"