Sarah Hyland plans Vanessa Hudgens' wedding
Sarah Hyland has revealed that she's helping to organize Vanessa Hudgens' wedding.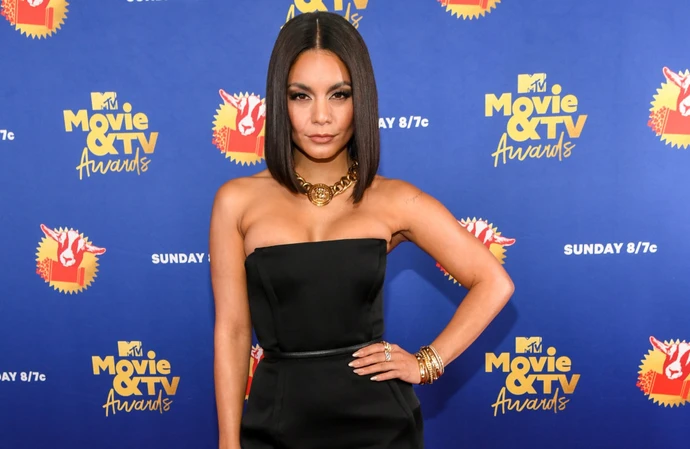 Sarah Hyland is helping Vanessa Hudgens to plan her wedding.
The 34-year-old actress is engaged to sports star Cole Tucker, and Sarah is helping the brunette beauty to plan her big day.
Sarah - who married Wells Adams in 2022 - told 'Entertainment Tonight': "She didn't even have to hit me up. I just went over [to her place], I legitimately brought books over."
Vanessa got engaged in Paris earlier this year, and Sarah has wasted no time in helping to organize her wedding.
The actress shared: "When she came back from Paris, I surprised her at her house ... we surprised her with champagne and balloons, and I brought over all of my wedding books.
"They were old, [they were] of my wedding magazines that I still had, you know, for 2019, when I got engaged."
Vanessa and Cole were first spotted together back in November 2020.
The actress - who made their romance Instagram official in 2021 - previously admitted that the baseball star is "kind of perfect" for her.
Reflecting on their romance, the Hollywood star told 'Entertainment Tonight': "He's just kind of perfect for me. I am [happy]. I really am.
"I think that it's also so important to stay grateful for everything that you have in life. I've been making that a priority, and I feel like it's just been making magic happen all the more."
Vanessa - who previously dated her former 'High School Musical' co-star Zac Efron, between 2005 and 2010 - also revealed that they met each other in "very random" circumstances.
Recalling their first-ever meeting, Vanessa shared: "Me and Cole met on a Zoom meditation group. Very random, yes. Zoom, you've got to love it."