Lionel Richie: I didn't need to vet Elliot Grainge
Music star Lionel Richie has revealed that he's known Elliot Grainge for many years.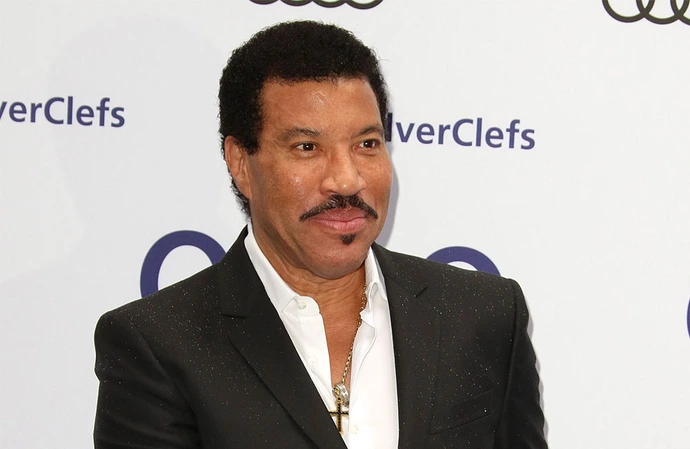 Lionel Richie "didn't have to vet" Elliot Grainge before he married his daughter.
The 29-year-old music executive married Sofia Richie in Antibes, France, over the weekend, and Lionel has now revealed that he didn't have any concerns about Elliot, as he's known him for many years.
He told 'Entertainment Tonight': "This is [my] baby girl. All I can say to you is, for every dad that's ever been this way or getting ready to experience it, it is a humbling time in your life. Because you're handing one of the loves of your life away.
"But really, I'll tell you a story, I've known Elliot since he was nine. So interestingly enough, I didn't have to vet the kid. I know who he is!"
Lionel also revealed that the wedding was a very emotional occasion.
He shared: "I mean, I was crying. It was it was a great ceremony.
"I love that it was one of those moments I will never, ever forget."
By contrast, Scott Disick - Sofia's ex-boyfriend - tried to "keep busy" in the run-up to the wedding.
The 39-year-old reality star - who has Mason, 13, Penelope, ten, and Reign, eight, with Kourtney Kardashian - dated Sofia between 2017 and 2020, and Scott made a concerted effort to busy himself before the blonde beauty married Elliot.
A source recently told 'Entertainment Tonight': "He is doing his best to focus on the good things in his life, but between Kourtney and Travis Barker's wedding special airing and Sofia's wedding this weekend, it has been a lot. He's spending time with close friends to stay distracted and keep busy."
Scott lost both of his parents, Bonnie and Jeffrey, within a few months of one another in late 2013 and early 2014.
The reality star is now determined to be the best dad possible.
The source added: "Scott is feeling a bit sad right now. He really misses his parents, but he is so incredibly grateful for his children and absolutely loves being a dad."