'It's been so difficult!' Sharon Osbourne gives health update on Ozzy
Sharon Osbourne is being "driven crazy" by Ozzy as he as it home amid his health issues and claimed the aim is to be able to get him back on stage one day.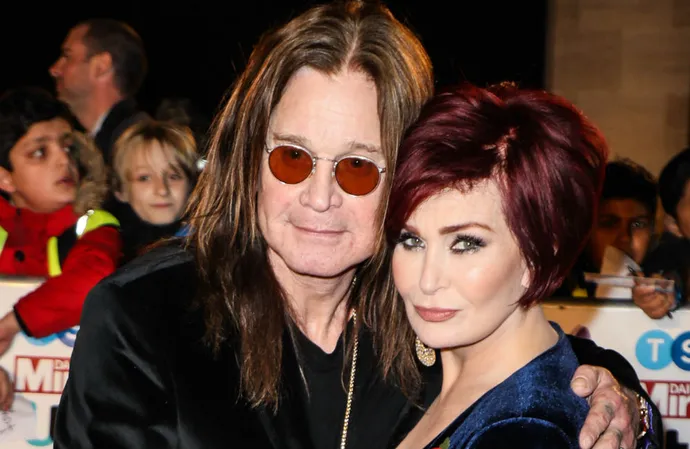 Sharon Osbourne is being "driven f****** crazy" by her husband Ozzy.
The 70-year-old star has been married to Black Sabbath rocker Ozzy, 74, since 1982 but after he was forced to cancel all of his tour dates late last year over his ongoing health issues, she explained that it has been "very difficult" for them to spend so much time together whilst he recuperates at home, especially following the COVID-19 years where there was nowhere else for them to go.
She told The Sun newspaper: "It has been very difficult. Ozzy has been plagued medically by different things that have been wrong. It is like one thing leads to another then another For some reason he is tested all the time. I think, 'No more, please God. He has passed all the tests, he has survived — please leave him alone.'
"This is the longest time Ozzy has ever been at home. He is driving me crazy, every f***ing day. Ozzy said to me during Covid, 'Do you think we are spending too much time together?'I said 'I can't go to a hotel, what do you want me to do? Where do you want me to go?' And he said, 'I didn't think of that'."
The former 'X Factor' judge - who has Aimee, 39, Kelly, 38, and 37-year-old Jack with Ozzy - went on to admit she feels "heartbroken" every time Ozzy laments that he is unable to perform and claimed that the aim is to get him back on stage eventually.
She said: "The biggest love affair of Ozzy's life is his audience and performing. He misses the live audience, he misses his fans terribly"He feels he's let them down. Performing is what he is born to do.
Ozzy says to me that he can't do anything as good as performing. I get heartbroken when I hear him say that and knowing he cannot go out and do what he is meant to do. But he will get there."