Taylor Swift reveals how she injured her hand during Houston concert
'Shake It Off' hitmaker Taylor Swift cut her hand after falling over during a "quick change" backstage at a recent concert.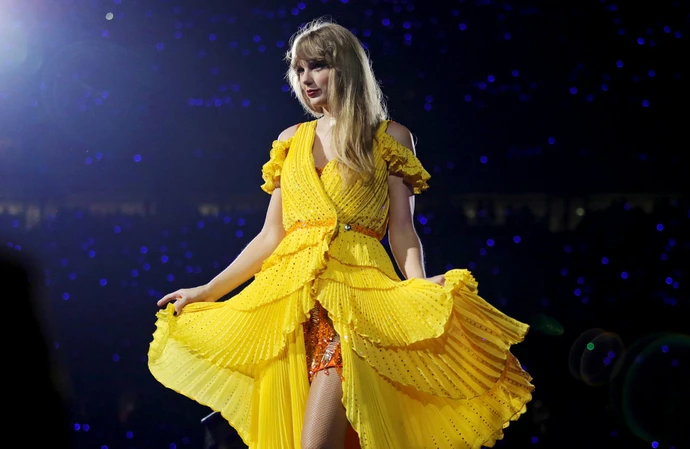 Taylor Swift has cut her hand after falling over during a "quick change" at one of her concerts.
The 33-year-old singer has responded to concern from fans after she was spotted with an injured palm during her recent show in Houston on Friday (21.04.23) night as part of a three day run in Texas on 'The Eras Tour'.
Taking to Instagram to reveal what went down, she wrote: "Just got to play 3 insane shows in Houston and I'm waking up smiling reminiscing about how much fun we all had. "Loving this tour so much because of the passion these crowds put into it all - seriously can't wait for Atlanta.
"PS for those asking how I cut my hand, I'm totally fine and it was my fault completely - tripped on my dress hem and fell in the dark backstage while running to a quick change - braced my fall with my palm.
"It was all very Mercury in retrograde coded. Don't worry about me I'm gooooood."
Her fans were relieved to find out that she's fine, having been "very concerned" when they spotted the injury.
One fan replied: "Thank you for the updated [sic] on your hand! We were all very concerned, but you delivered like the goddess you are even hurt."
And another added: "I'm so glad you're fine pls take care, we love you!!"
Meanwhile, the 'Shake It Off' hitmaker has been donating to different food banks along her US tour to help those in need.
Earlier this month, she completed three nights at the Raymond James Stadium in Tampa, and food bank Feeding Tampa Bay hailed Taylor a "hero" for helping them feed people in West Central Florida.
The non-profit tweeted: "Thank you @taylorswift for being a HERO and supporting Feeding Tampa Bay's mission to end hunger by 2025!
"Your generosity will place over 125,000 meals on tables!"