Bob Newhart's wife Ginnie dead aged 82 three months after their 60th wedding anniversary
Three months after celebrating their wedding anniversary, Bob Newhart's wife Ginnie has died aged 82 after a "long" battle with illness.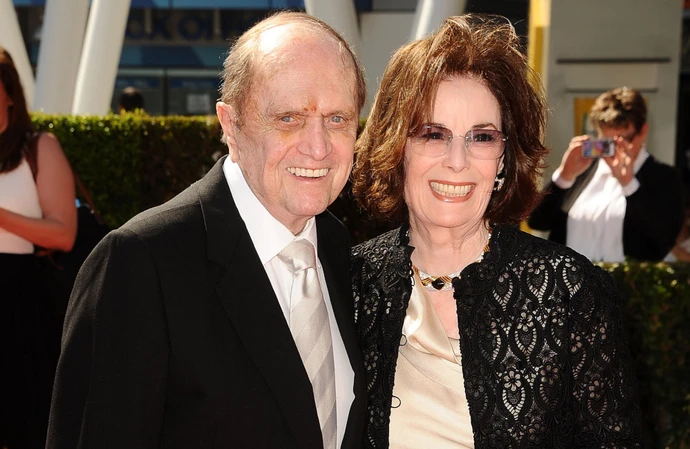 Bob Newhart's wife has died aged 82.
The iconic comic said in a statement on Monday (24.04.23) he was devastated at the passing of Ginnie, his partner of 60 years, which he said came after a "long" fight with illness.
Bob, 93, tweeted: "We lost our beloved Ginnie Quinn Newhart – Wife, Mother and Grandmother on April 23rd, 2023 after a long battle with illness. She was our rock and we miss her terribly."
Ginnie's death comes three months after she and Emmy-winning Bob celebrated their 60th wedding anniversary in January.
The comic told People in 2019 about how they met on a blind date arranged by their mutual friend, actor Buddy Hackett: "Buddy said, 'I've got a girl for you. She's going with another guy, but I don't think he's right for her, so I'm going to fix you up on a blind date. You'll meet her and you'll date and you'll get married. Then you'll have kids and you'll call one of the kids Buddy.'
"Which we did."
The pair married a year after they met and had four children – crediting the longevity of their marriage to being able to laugh together.
Bob added last year to Parade: "The marriages of comedians, no matter how stormy, seem to last a long time, and I attribute it to laughter.
"No matter how intense the argument you're having, you can find a line, and then you both look at each other and start laughing. It's over, you know?
"I think that sense of humour is very important to the longevity of a marriage."
Ginnie, the daughter of character actor Bill Quinn, is credited with creating the finale of her husband's show 'Newhart' in 1990, in which his character Dick wakes up as Bob Hartley who suggests the second CBS series was a dream.
She told PBS in 2005: "Comedians are just fun to be with. They seem to have longevity in their marriages."