Adele tearfully told James Corden he helped her through divorce fallout
Two years after splitting from Simon Konecki, superstar Adele has tearfully told James Corden he helped her through the fallout from their divorce.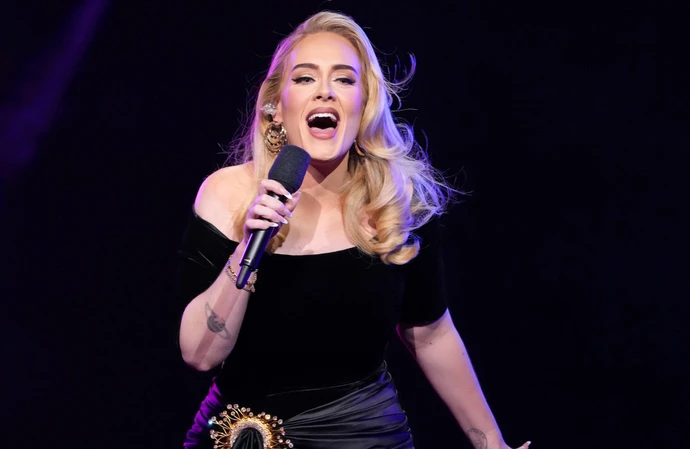 Adele has tearfully told James Corden he helped her through the fallout from her divorce.
The 'Chasing Pavements' singer, 34, finalised her split from charity boss Simon Konecki, 49, in March 2021, and said on chat show host James' final 'Carpool Karaoke' segment his most impactful help came when she went on a family holiday with him, his wife Julia Carey, 43, their three children, and the son she had with Simon, 10-year-old Angelo.
She revealed about how a verse in her song 'I Drink Wine' was inspired by outgoing 'The Late Late Show' presenter's life advice: "(It) was inspired by a conversation that you and I had, and it was the 4th of January, 2020 or something, and we'd been on vacation together with the kids... and we were on our way home and my mood had changed and it was like the first year that I felt like I had to hold myself accountable, for just being an adult, whereas the year before that I left Simon, you and Jules and the kids were so integral in looking after me and Angelo."
Getting tearful, Adele – now dating 41-year-old sports agent Rich Paul – added: "You used to do it with humour as well, you used to be like, 'Good luck with that one!' with any sort of thing that I was pursuing, and you were always so, you were like an adult with me, you and Julia would always give me this advice."
But Adele said in the 'Carpool' episode, released on YouTube on Monday (24.04.23), giving James advice about whether to quit America to return to Britain made her feel "unsafe".
Explaining his decision to leave hosting in the US, which will end with his final 'The Late Late Show' on 27 April, James – who last year made headlines for his alleged rude behaviour at the Balthazar restaurant in New York – added: "It was work stuff, and the Internet, and all those things."
Adele replied: "It got me thinking, I felt so unsafe, with you feeling unsafe, because you've always been like (the adult) you have, since I was like 21.
"And then I went to the studio a couple of weeks later, and I wrote this and I sang it into my phone and I sent it to you and I do remember you saying, 'That's exactly how I was feeling.'"
She also told James: "I'm just not ready to come back (to Britain) yet. Otherwise I would come back with you."