The Young and the Restless star Eric Braeden reveals shock cancer battle
US soap star Eric Braeden makes shock discovery that he has cancer after popping into the hospital on a whim when experiencing bladder issues.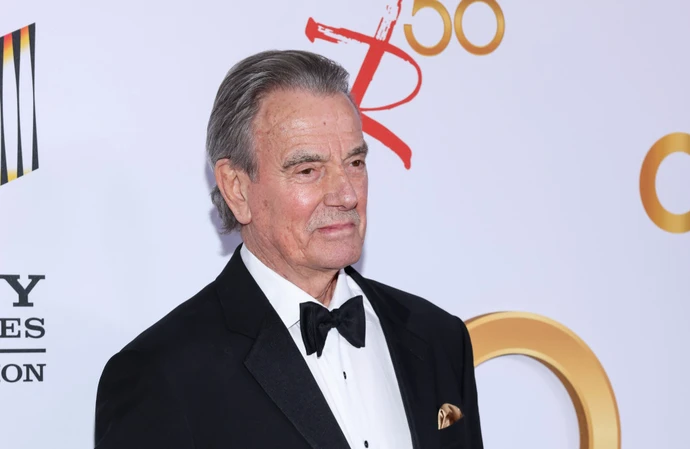 Eric Braeden has prostate cancer.
The 82-year-old actor - who is best known for having played Victor Newman on US soap opera 'The Young and the Restless' for more than 40 years - revealed a spur-of-the-moment decision to have a pain checked out actually after experiencing bathroom problems resulted in a prostate cancer diagnosis.
Speaking in a Facebook Live video, he said: "I hate to be this personal, but I think this may be good for some older guys who may or may not listen to this. It'll happen to them. Your prostate grows as you grow older. All the wrong things grow as you grow older.
"My prostate, I'd had some problems with it before. It manifests itself by you having to pee a lot. And it got to the point where I had to get up almost every half hour. Meanwhile, the urination problem became so bad I couldn't pee.
"So I'm on the way to work and I really had difficulty peeing that night, I had this really bad experience of not being able to pee.
"I was close to Cedar's [Sinai] hospital and I thought, I'll just go to the urology department, what the hell. They may recognise me, who knows, but I'll just try it. "
The 'Titanic' star went on to add that he underwent a UroLift procedure to help "relieve pressure" and was "taken aback" to learn he had cancer but is determined to beat the "b******" disease as he thanked his fans for their support and explained that his grateful to still be working amid his ordeal.
He added: "He took out the catheter, he said 'Let me take a look at your bladder'. The same methodology used by the other urologist, but six weeks prior. They took about three to do the biopsy And he looks at it … and he says, 'That spot on the screen.' He says, 'You have cancer.'
"Needless to say, I was taken aback, but I was determined to deal with it. and then he planned the surgery for the UroLift and the removal of cancer. I then had the surgery and they removed cancer. The UroLift is a method where they relieve the pressure of the urethra.
"And he said 'I think I got it all' but a week later he asked me to come back and he looked at the biopsy report and said that there were some high-grade cancer cells.
" He said it hadn't penetrated the wall so we could treat it with hydrotherapy. For six weeks, they will BGC, this method of putting fluid into the bladder. It arouses your immune system to the point where it goes after those damn high-grade cells. I had my first infusion, it got better as the days went by and I had my second infusion last Monday.
"Every time you go there, you cringe because they're gonna go up your you-know-what, but if it helps, I will do it. So that's where I am right now. I've learned now to listen to my body now.
"So if you have seen me, I am under the weather, but I will beat this. This b****** ain't gonna get me. I'm happy to still be going to work. I love acting. I entertain people. I love your support."