Lizzo protests Tennessee's anti-drag bill by bringing out drag queens at Knoxville gig
Lizzo refused to cancel her concert just because of the new bill.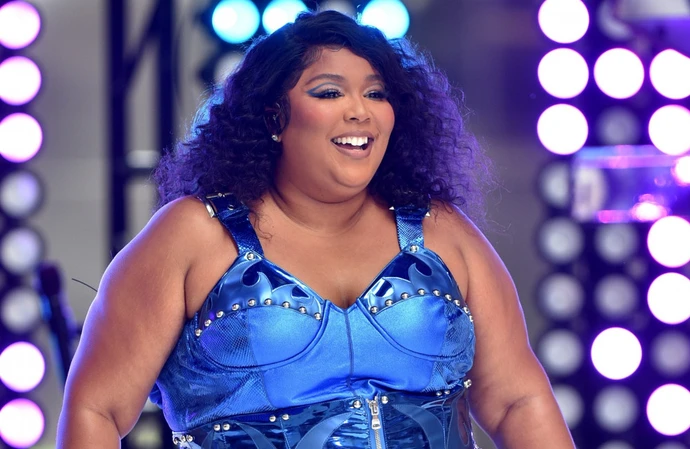 Lizzo brought out drag performers at her Tennessee concert in protest of the state's anti-drag bill.
The Grammy winner was advised by fans on social media to cancel any concerts she has planned in Tennessee, but she instead chose to show her solidarity with the drag community in a bold way when she brought 'The Special Tour' to Knoxville on Friday (21.04.23).
She told the audience: "In light of recent and tragic events and current events, I was told by people on the internet, 'cancel your shows in Tennessee,' 'don't go to Tennessee'.
"Their reason was valid, but why would I not come to the people who need to hear this message the most?
"Why would I not create a safe space in Tennessee where we can celebrate drag entertainers and celebrate our differences?"
The 'Truth Hurts' hitmaker was joined by 19 drag queens, including 'RuPaul's Drag Race' alums Aquaria, Asia O'Hara, Kandy Muse and Vanessa Vanji Matteo, as well as local queens.
The bill, which was passed on March 2, caused an uproar among the LGBTQIA+ community.
It prohibits adult cabaret from performing on public property and other places where minors could be present, and it includes "male or female impersonators" under the banner of "adult cabaret."
Violators would face a fine of up to $1000, and up to two years in prison.
The 'About Damn Time' hitmaker, 34, has a special connection with the community as drag queens were "the first to put" her "music on", and she vowed to "march together" with them.
She previously told Ryan Mitchell on Audacy's CHANNEL Q: "I don't have any intersections in my mind about the people who have been marginalised, who deserve to be celebrated and uplifted, so I feel very parallel to the queer community, because I'm fighting for the same freedoms that they're fighting for. We can march together and make this a party. That's why I've always been so connected to the Queer community. Drag Queens were the first people who put my music on, and saw my music, and identified heavily with it in the beginning. I would be so excited to do Pride this year for a few reasons. I can't talk about it right now, but when the music comes out, I think people are going to be very happy."