Ryan Reynolds smells of 'champagne, beer and grass' after Wrexham's promotion
Ryan Reynolds is celebrating the promotion of Wrexham AFC, the soccer team that he co-owns with Rob McElhenney.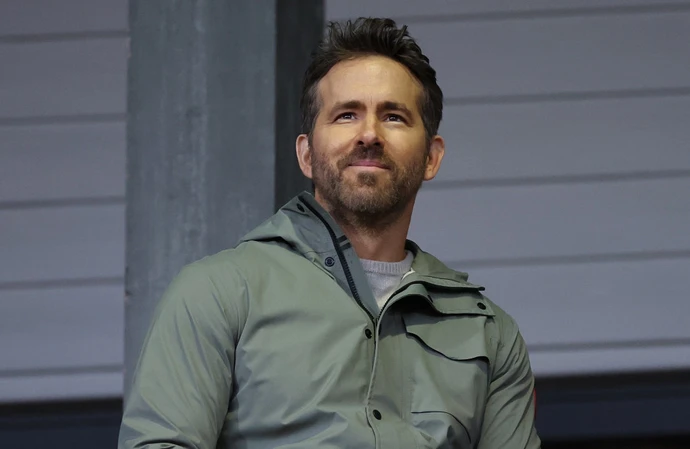 Ryan Reynolds was left smelling of "champagne, beer and grass" after his soccer team secured promotion to the English Football League.
The 46-year-old actor co-owns Wrexham AFC alongside Rob McElhenney, and Ryan took to Twitter to bask in the glory, after the Welsh team secured promotion with a 3-1 win over Boreham Wood on Saturday (04.22.23).
Ryan - who was joined at the game by Rob and fellow Hollywood star Paul Rudd - wrote on the micro-blogging platform: "Everything I own smells like champagne, beer and grass. I'm still somewhere between giggling and sobbing. This town and this sport is one of the most romantic things on earth. Thank you, @Wrexham_AFC (sic)"
Rob, 46, also took to social media to celebrate Wrexham's promotion.
Alongside an image of the fans and the players after the final whistle, Rob wrote on Twitter: "I have no words other than THANK YOU (sic)"
Ryan became the co-owner of Wrexham in 2021.
But the Hollywood star previously revealed that he first met Rob - who is best known for playing Ronald 'Mac' McDonald in 'It's Always Sunny in Philadelphia' - through social media.
Appearing alongside Rob on 'Jimmy Kimmel Live!', Ryan shared: "I kind of slid into your DMs.
"I saw Rob in one of the episodes of 'It's Always Sunny'. He did something that was absolutely spectacular. It was one of the most beautiful things that I've ever seen. It was a dance sequence, it was all black and white and the rain ... I genuinely ... it was probably, pound for pound, the most gorgeous, beautifully shot and performed three minutes I'd ever seen on television.
"And I ... as I'm getting older I'm thinking, I've got to tell people when I appreciate them more. So, I happened to follow you on social media and I just DMd you and said, 'What I just saw on your show was spectacular!'"