Sam Hunt and Hannah Lee Fowler expecting second child
Sam Hunt told his Las Vegas audience on Friday (21.04.23) that his wife Hannah Lee Fowler is pregnant again.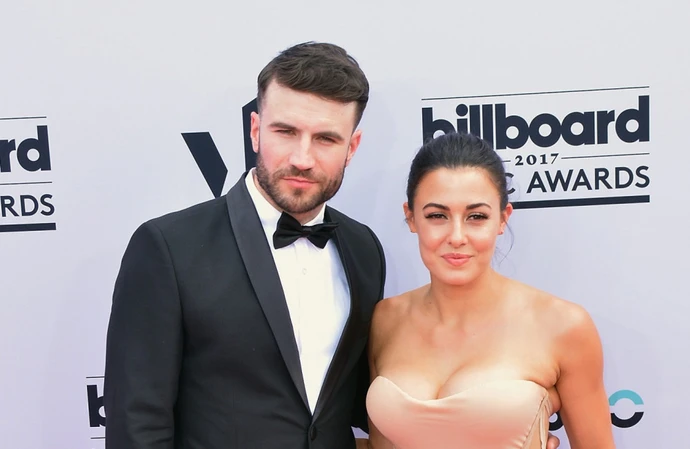 Sam Hunt and Hannah Lee Fowler are expecting their second child.
The 38-year-old singer told the audience at his Las Vegas concert on Friday (21.04.23) night that his wife is pregnant, almost a year after she called off their divorce.
An onlooker at Resorts World Theatre told 'Entertainment Tonight' the 'Make You Miss Me' hitmaker told the crowd his second child was on the way and that Hannah and their 10-month-old daughter Lucy would be joining him in Sin City over the weekend.
Sam previously revealed Lucy's birth when headlining a charity concert in Nashville, Tennessee.
Back in February 2022, Hannah filed for divorce and accused the 'Take Your Time' singer of "inappropriate marital" behaviour and adultery and declared Sam was "guilty of such cruel and inhuman treatment or conduct toward the spouse as renders cohabitation unsafe or improper".
She added: "All hopes of reconciliation are exhausted."
But she sparked confusion as she withdrew the petition just hours later, only to refile in a different county in Tennessee after getting the jurisdiction wrong.
Two months later, Hannah asked the court to dismiss the case and Sam was spotted wearing his wedding ring again.
It was claimed at the time the couple - who married in 2017 - were determined to get their relationship back on track for the sake of their then-unborn daughter.
A source told 'Entertainment Tonight': "Sam and Hannah are working on healing their relationship. They're very excited to be welcoming their baby girl together and focused on that. Sam has been putting the work in and making sure that Hannah feels comfortable, safe and trusts him.
"He is acting protective over their relationship. He has been careful to make sure that things aren't being misconstrued or that he is putting their relationship in any sort of jeopardy. He's aware of how sensitive the situation is and doesn't want to hurt Hannah."