Shannen Doherty files for divorce
Shannen Doherty has filed for divorce from Kurt Iswarienko after 11 years of marriage.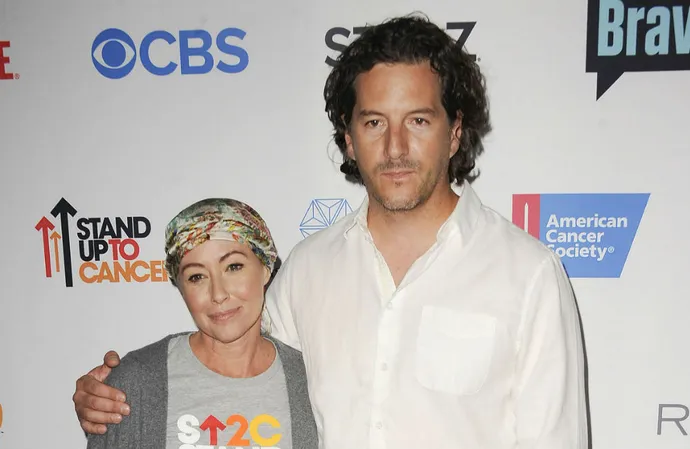 Shannen Doherty has filed for divorce from Kurt Iswarienko.
After 11 years of marriage, Shannen, 52, has started legal proceedings to dissolve her union with photographer Kurt.
Shannen's representative Leslie Sloane, told TMZ in a statement. "Divorce is the last thing Shannen wanted. Unfortunately, she felt she was left with no other option. You can contact Kurt's agent as she is intimately involved."
Shannen did not directly comment on the proceedings but she posted a cryptic note on Instagram, which read: "The only people who deserve to be in your life are the ones who treat you with love, kindness and total respect."
According to the documents filed by Shannen, the pair split in January.
Shannen and Kurt tied the knot in in Malibu, California, on Oct. 15, 2011. She was previously married to Ashley Hamilton from 1993 to 1994, and Rick Salomon from 2002 to 2003.
The wedding was filmed for the finale of the couple's WE tv reality series 'Shannen Says', which documented their wedding planning journey.
Speaking previously about Kurt, Shannen said: "I've definitely found my soulmate. I've found my partner. He's a good one—and it's about time.
"My husband said something beautiful to me the other day. He said, 'The only thing I care about is whatever I go through in life, it's with you. Whether we have kids or not, as long as I'm with you, I'm going to be happy and fulfilled.'"
Shannen has spent the last few years dealing with ongoing treatments for stage 4 breast cancer.
She was diagnosed with breast cancer in 2015 and entered remission two years later, but revealed in 2020 that her cancer had returned as stage 4.