My life is so complete, says Paris Hilton
Paris Hilton has heaped praise on her husband, revealing that she now feels "complete".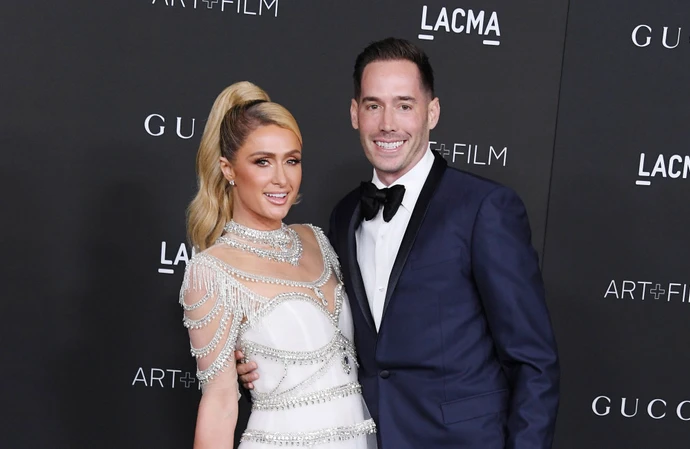 Paris Hilton feels "lucky" to have found Carter Reum.
The 42-year-old star married Carter in 2021, and she feels fortunate to have him in her life.
During an appearance alongside her husband on the 'I Am Paris' podcast, the blonde beauty said: "I feel so lucky to have found you at the perfect time. You're just the best."
Paris and Carter are parents to three-month-old Phoenix, and the 'Stars Are Blind' hitmaker revealed that her life now feels "complete".
She explained: "He literally just melts my heart. My heart just feels so full, like my life is so complete now."
The TV star also has a desire to protect her son.
She said: "I'm just so in love with him. I just look in his eyes and he's so innocent and I just want to protect him from everything."
Meanwhile, Paris previously admitted that she can't eat in front of "cute boys".
The reality star made the confession during a Thanksgiving dinner with her husband and his family.
Paris recalled: "I remember walking in and just seeing you sitting there at the table. You had this big smile and your eyeballs were popping out of your head … in a good way."
Carter continued: "About halfway during the meal, the housekeeper walked over and said, 'Ms. Hilton, Ms. Hilton, is something wrong with the food? You're not eating,' and I'll never forget this, [Paris] said, 'I don't like to eat in front of cute boys,' and I'm like, 'So you're saying there's a chance!'"
Paris then asked Carter to step outside with her.
He added: "I actually thought we were going to get fresh air.
"I turned the corner, you immediately kissed me. My life has never been the same since then."