Hayley Atwell gets engaged to Ned Wolfgang Kelly
Movie star Hayley Atwell has announced her engagement to Ned Wolfgang Kelly.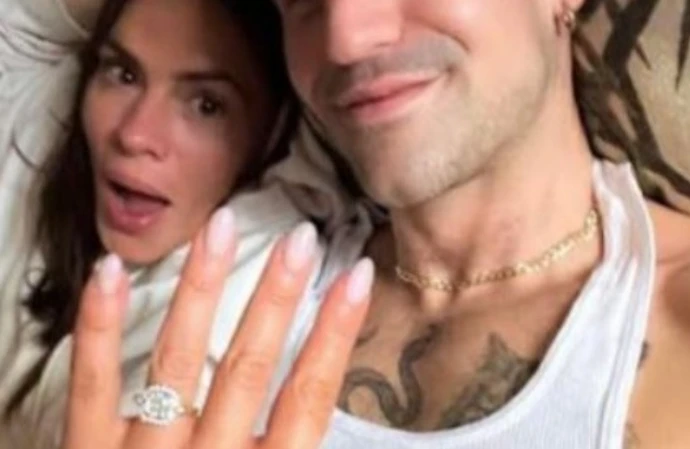 Hayley Atwell is engaged to Ned Wolfgang Kelly.
The 41-year-old actress - who previously dated Hollywood star Tom Cruise - has revealed via social media that she's now engaged to the music producer.
Hayley and Ned posed together for a cosy-looking Instagram snap, with the brunette beauty pointing her sparkling engagement ring towards the camera.
In the photo, the actress - who starred alongside Tom in the 'Mission: Impossible' franchise - is feigning a look of surprise, while Ned smiles at the camera.
A source told The Sun newspaper: "The snaps of Hayley and Ned on a series of dates showed how deeply they had fallen for each other. And so their engagement should not come as a complete surprise."
The London-born actress split from Tom in 2022, and her relationship with Ned has been a "whirlwind" experience for them both.
However, they are deeply in love with each other and are already "making plans for the future".
Speaking about their romance, the insider added: "It has been a whirlwind romance but both Hayley and Ned are so happy. They have shared their exciting news with family and friends.
"The sparkle on Hayley's ring matched the beaming smile on her face. They are making plans for the future."
The loved-up duo have kept fans up-to-date with their romance over recent months, posting some behind-the-scenes snaps of their dates on social media.
Last year, for instance, the pair enjoyed a trip to Disneyland together.
Alongside a selfie of them at the park, Ned wrote on Instagram: "Look at this place - isn't it neat?"
On another date, Hayley stuck her tongue out towards Ned, as her draped his arm around her back.