'So embarrassing' : John Legend's awkwardness at son's school run music choices
John Legend's son is his "biggest fan", which has led to "embarrassing" moments on the school run when four-year-old Miles insists on his dad's music being played.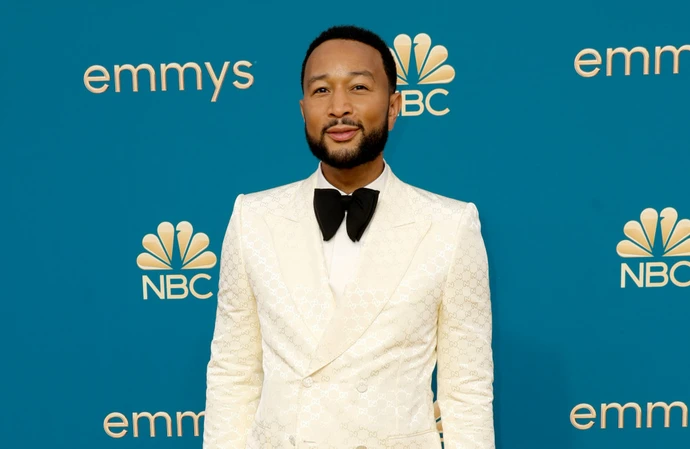 John Legend's son is his "biggest fan".
The 'All of Me' singer - who has Luna, seven, Miles, four, and three-month-old Esti with wife Chrissy Teigen - admitted it can be "embarrassing" when he does the school run because his middle child makes him blare out his own songs in the car.
Asked if the children want to play his music in the car, John told 'Late Late Show' host James Corden: "Especially my son. He's literally like my biggest fan...
"My kids go to school with Jay Z and Beyoncé's kids. And I'm pulling up, playing my music loud and it's embarrassing.
"No, [JAY-Z]'s not playing 'Reasonable Doubt' in the car with his kids -- I don't think, I don't hear it at least!"
The 44-year-old singer is astonished by Miles' extensive knowledge of his back catalogue.
John said of his son: "He knows all of my songs and not only does he know the songs, he's like Rainman with the lengths of the songs. He remembers how long each song is, he's like, 'Actually, 'Green Light' is a little longer than this one, it's 3:19.' "
The 'Ordinary People' hitmaker was also asked about viral footage of him running across the street to listen to a busker playing one of his songs, and he heaped praise on the "beautiful" performer.
He said: "I was in Boston on tour, I was walking round with the kids and usually if someone starts playing my song it's because they see me and they're like, 'Oh John would love to hear himself' which actually, is not usually the case.
"But this young lady didn't know we were there, she was just singing as part of her set and she sounded so beautiful.
"We decided to walk over and say hi and we stayed there and listened and I gave her a hug afterwards and gave her a little tip and it was so cool."
Fellow guest Jennifer Garner then interjected: "Did she die? I am not keeping my cool for her, I am having a heart attack!"
John replied: "She kept her cool. She saw me, I was standing right where she could see me but she finished her song, didn't have any hiccups in the middle. She was great."