Martin Lawrence gives update on Jamie Foxx amid his hospitalisation for 'medical complication'
Martin Lawrence is among the stars sending their prayers and well-wishes to the poorly actor.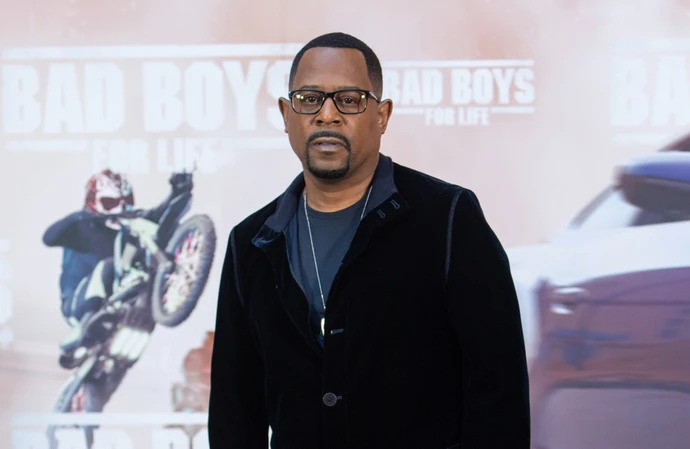 Martin Lawrence has heard that his pal Jamie Foxx is "doing better" after suffering a "medical complication".
The 55-year-old Hollywood star is still said to be receiving treatment in a hospital in Atlanta for an unspecified issue, but his daughter Corinne, 29, said her dad is in recovery, and Martin is among the host of stars sending their well-wishes to the 'Ray' actor.
Speaking to 'Extra', he said: "I hear he's doing better … My prayers go out for him every night and just wishing the best for him, one of the best that we got in Hollywood.
"Not only one of the best entertainers but a good person."
Sources said earlier this week that a raft of tests are still being carried out on the star to get to the bottom of what's wrong with him.
People reported on Monday (17.04.23) that "the actor is still in a Georgia medical facility, having tests run following the 'medical complication' his daughter Corinne Foxx spoke out about last week."
Another insider told 'CNN' Jamie is under observation by medical professionals, who are "still trying to figure out what exactly happened."
The source said: "They are running tests."
Jamie was last seen on set on April 10.
On April 12, Corinne revealed her dad was in "recovery" following the scare.
An insider previously told People the set of Jamie's 'Back in Action' film was totally "shut down" due to the actor's absence, but they added filming resumed a day later using a stand-in for the star on set.
Corinne said on Instagram: "We wanted to share that, my father, Jamie Foxx, experienced a medical complication yesterday.
"Luckily, due to quick action and great care, he is already on his way to recovery.
"We know how beloved he is and appreciate your prayers. The family asks for privacy during this time."
Sources told TMZ that Jamie was taken to the hospital in a "serious enough" condition that members of his family travelled to be by his side.
An insider told the outlet: "He's communicating now, and that's good news."
Jamie has Corinne with his ex Connie Kline and his second daughter, Annalise Bishop, 14, with his former girlfriend Kristin Grannis.
A flood of his famous friends have sent him their wishes and prayers for his recovery, with actress Kerry Washington, 46, saying she was sending "love and prayers" to her "movie huzbin (sic)" after she portrayed his wives in 'Ray' and 'Django Unchained'.