Travis Barker's ex-wife Shanna Moakler brands his marriage to Kourtney Kardashian 'weird'
Shanna Moakler didn't hold back when she was asked about her ex's new wife.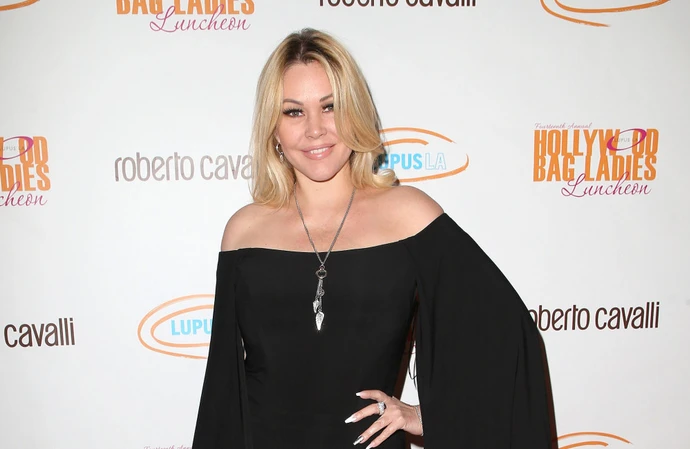 Travis Barker's ex-wife, Shanna Moakler, has branded his marriage to Kourtney Kardashian "f***ing weird"
The former Miss USA - who has son Landon, 19, and daughter Alabama, 17, with the 47-year-old musician - has nothing "positive" to say about the "absolutely disgusting" relationship and insists she is by no means "jealous" of the couple.
Speaking on the 'Miss Understood With Rachel Uchitel' podcast this week, she said: "I just think the whole thing is so f***ing weird.
"I really don't have anything positive to say about it. It's not because I'm bitter, and I'm definitely not jealous."
The 48-year-old model continued: "I wish them nothing but the best, and as long as they're good to my kids, that's all I care about. But I think the whole thing is really weird."
Shanna confessed she's "looking forward" to the day she has nothing more to do with the 'Feeling This' hitmaker - who had three weddings with Kourtney last year - once their youngest child turns 18.
The mother-of-three - who also has Atiana, 24, with ex Oscar De La Hoya - said: "I don't even know Travis Barker anymore.
"We haven't been together since almost 2010 to 2012 and I don't even know him.
"We only have our 17 year old, who will be 18 this year, and then our work is done here, and we never have to see or talk to each other ever again. And I look forward to that day."
Shanna recently called out Poosh founder Kourtney, 44 - who has Mason, 13, daughter Penelope, 10, and eight-year-old Reign with ex-partner Scott Disick - for posting more photos of her children than her own.
A follower posted on her selfie: "I hope that you get a huge apology some day for what was said on that exploitative, money grabbing, circus. 'He's been through Hell' 'Kourtney has filled a void for me.' #parentalalienationawareness. (sic)"
And Shanna quipped back: "She post[s] more of my kids then her own, lol."