Selma Blair spent years terrified of being 'found out' she was suffering symptoms of undiagnosed MS
After living for decades with the symptoms of undiagnosed multiple sclerosis, Selma Blair has said she spent years terrified on film sets of being "found out" she was suffering the impacts of the disease.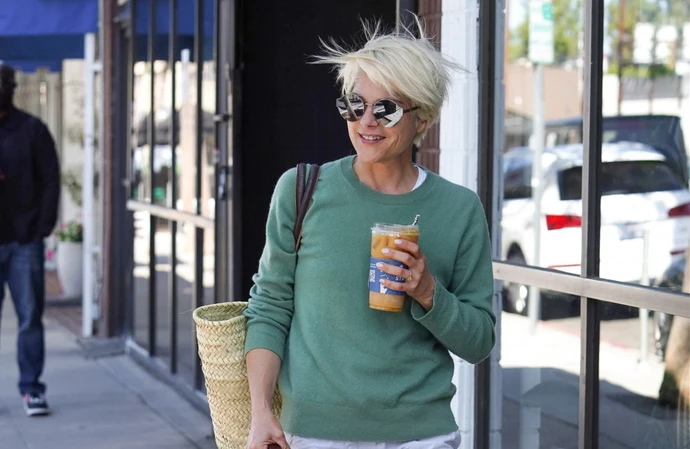 Selma Blair spent years terrified of being "found out" she was suffering symptoms of her undiagnosed multiple sclerosis on film sets.
The 'Legally Blonde' actress, 50, lived for decades with the physical and mental results of the incurable disease before she was finally diagnosed with it in August 2018, and said she spent time on jobs trying to hide the brutal impacts of the condition, which included bouts of vomiting and well as hair looks and rashes.
Mum-of-one Selma, who has son Arthur, 11, with her fashion designer ex Jason Bleick, 49, whose MS is now in remission partly due to the hematopoietic stem cell transplantation she received in 2019 – said in a cover interview for May's British Vogue magazine: "I was worried since the beginning of time that a glaring fault would remove me from the workforce.
"And usually it was my incoordination or getting stuck, too weak or sick, in my trailer – or any time, really.
"The vomiting or body issues were terrifying, (and the) baldness or rashes."
She added about her terror of being "found out": "I remember being very, very poorly on 'Hellboy' and was diagnosed with cat scratch fever and possible leukaemia in Prague.
"I couldn't tell anybody. I couldn't admit alcoholism or (access) treatment in my insurance for fear I'd be deemed an insurance risk. I fell apart once I got back to LA."
After Selma filmed the US television remake of 'Kath and Kim' in 2009, she finally pulled away from showbiz as her body was so exhausted.
She added: "My autoimmune system was misfiring… losing most of my hair and all of my energy.
"I kinda bowed out (after the show.)
"It was a French exit and everybody else stayed at the party… my self-hatred was extreme.
"I could not manage well and I couldn't even try to find work… it was a running joke: 'How far was the audition? How many naps would I fit in on the side of the road before and after?'
"When I quit acting) I spent my days in bed, crying, sometimes binge drinking, sometimes reading and sleeping, seeing doctors and healers… I gave up almost until the diagnosis. I was always terrified I would be deemed incapable. Or mentally unsound. My mother taught me that was death for a woman career-wise."
By the time Selma was seven she had lost use of her right eye, left leg and her bladder due to undiagnosed juvenile MS, and would wake up in the night laughing hysterically due to the incurable condition – which then led her to uncontrollably weep as an adult.
The floods of emotion were the result of her damaging her frontal lobe and she didn't get a diagnosis for 40 years.
She said: "I looked like a 'normal' girl to them, but I was disabled this whole time."