Just Stop Oil won't rule out protest at King Charles' coronation
Just Stop Oil activists have refused to rule out protesting at King Charles' coronation next month.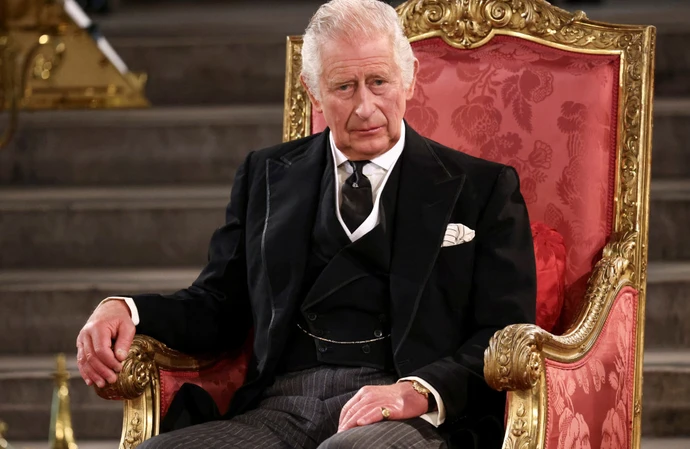 Just Stop Oil activists have refused to rule out protesting at King Charles' coronation.
The ecowarriors warned they will do "whatever is non-violently necessary" to further their campaigning on the climate crisis and remained evasive when asked if the ceremony at Westminster Abbey on 6 May would be off limits.
During 'Good Morning Britain' on Thursday (20.04.23), presenter Adil Ray asked protester James Skeet: "The King's coronation is coming up, is that off limits? Would you do something disruptive there, will you throw something at the Queen's, at the King's carriage?"
The sound engineer replied: "Just Stop Oil will do whatever is non-violently necessary. We'll do whatever is non-violently necessary to save us...
"Look I know it's unpleasant, I know it's horrible to think about. But we are on course for civilizational collapse.
"When crops fail, people die, civilizations collapse. We've got to connect with the reality of the situation. We are in the most critical situation we've even seen.'"
And on GB News, another representative from the campaign group, Anna Holland, was asked if she would "like to rule out on air" that Just Stop Oil wouldn't disrupt the coronation following speculation they would after liking a map of the procession route on Twitter.
She replied: "I think it's an incredibly important thing to note that when you say Just Stop Oil's tactics aren't working, the fact that we liked a post on Twitter has made national news.
"If that doesn't show that our disruption is working - we're getting the climate crisis into mainstream conversation - I don't know what does."
But presenter Isabel Webster said: "That doesn't answer the question. I'm not asking you right now about your effectiveness, I'm asking you will you be disrupting the coronation of King Charles III?'
Her guest replied: "I can't answer that, I'm sorry."
The host suggested the royals were not the right people to target because they have been huge supporters of conservation and the argument.
Anna said: "I never said if we're targeting the royals or not."
Anna went on to argue the group were not "trolling" the public.
She said: "Well, no, we're fighting for our lives, we're not trolling. We want to end new oil and gas because it's going to kill us all."