Jeremy Renner shares motivational messages from daughter
Jeremy Renner's daughter decorated his gym with motivational messages after he started working out for the first time since his accident.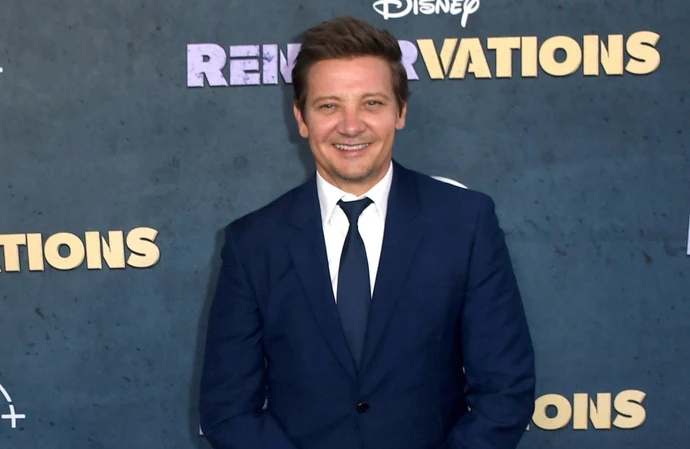 Jeremy Renner's daughter regularly sends him motivational messages.
The 52-year-old actor has returned to the gym for the first time since he suffered blunt chest trauma and orthopaedic injuries after being crushed by a snowcat on New Year's Day (01.01.23) at his home in Nevada and he revealed 10-year-old Ava - who he has with ex-wife Sonni Pacheco - had left post-it notes with inspiring words on all around the workout area.
Jeremy shared a clip of himself working out on his Instagram Story and then some photos featuring Ava's notes, alongside the caption: "My daughter inspires me…what inspires you?. She leaves me post-it notes all over to keep me going!!"
Among the messages on the yellow squares were one reading "Hi beautiful" with a smiley face and a heart drawn on and another that encouraged "Just keep running! Just keep running!"
The 'Hawkeye' star recently admitted Ava had been the biggest driving force for his recovery.
Asked what had inspired him, he told E! News: "My daughter, for sure, number one. And then my family, and then my will. It's like, well, if I was going to go, I guess, it's one or the other. There's no alternative to like, 'Alright, I'm going to be living so, let's go really live and get it done.' So there's no alternative. I have to kind of do something."
The 'Avengers' star - who was trying to save his nephew as the snowplough headed for him - has been undergoing rehabilitation therapy in the months since the incident and has been able to get back on his feet, even noting that stepping back into the real world was "intense" but a "step in the right direction".
He told PEOPLE: "[It's the] first time to kind of get out of my bed and out of rehab and, you know, to be on my feet and be out in the world. It's intense, you know, for me, it's a lot, but it's a step in the direction I want to be going, right?
"And this is exactly what I want to be doing and exactly where I want my life to be right now."