Diddy and Yung Miami confirm split
Caresha 'Yung Miami' Brownlee has confirmed that she's split from Diddy.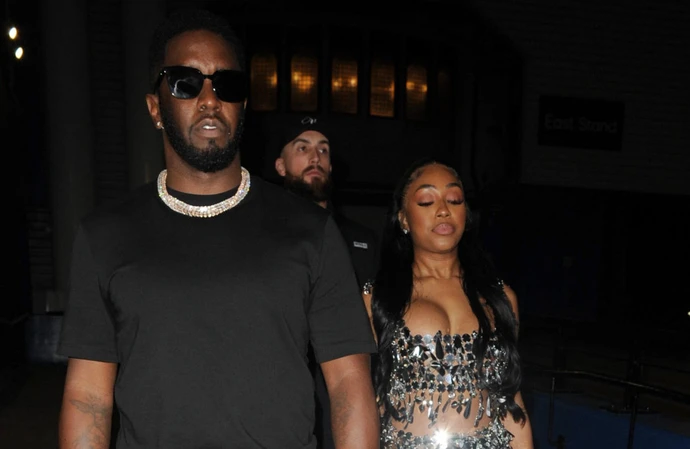 Sean 'Diddy' Combs and Caresha 'Yung Miami' Brownlee have split.
The 29-year-old star has confirmed her break-up from Diddy - but she insists that they remain "good friends".
She told The Cut: "We're still friends! We're still good friends! But we're single. That's not my man."
The celebrity duo previously explained that although they were dating, they weren't in an exclusive relationship.
Miami insisted that she didn't want to put a "title" on their romance.
She reflected: "We had our own situation, I'm not gonna put a title on it.
"We were f****** with each other hard. We were together every day at one point. He supported me, I supported him. I'll let the internet call it whatever they want to call it."
Miami added that she ultimately wants to find "peace" in her life.
Speaking about her long-term ambitions, she shared: "I hope to be at peace. I hope to be rich, vacationing, traveling the world, and still f******, of course. Maybe on a yacht, just enjoying life, enjoying what I worked hard for."
Meanwhile, Miami previously revealed that while she was dating Diddy, she also considered herself to be "single".
The music star confirmed that they were both seeing other people at the time.
Speaking about their relationship status, Miami told XXL magazine: "We are dating. We single, but we're dating. People don't know what dating means. He's single, I'm single, but we're dating.
"He sees other people outside of me, and I see people outside of him. I'm young. I'm dating. I'm, you know, having fun. I'm doing me. He's doing the same thing. I can't speak for exactly what he doing or who he seeing, but we single and we dating."