Chrishell Stause was given preferential treatment, says Christine Quinn
According to Christine Quinn, Chrishell Stause was given "preferential treatment" on 'Selling Sunset'.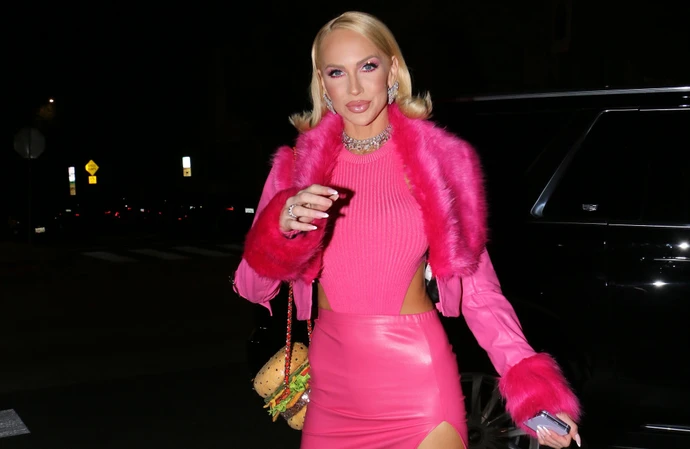 Christine Quinn believes Chrishell Stause received "preferential treatment" on 'Selling Sunset'.
The 34-year-old beauty claims that her co-star's career changed when she started dating Jason Oppenheim, the co-founder of the Oppenheim Group.
She told the 'Unlocked' podcast: "The difference is that she got preferential treatment when it came to filming the show and having listings on the show, which is more important than real life."
The blonde beauty added: "It's wild. That's why I was so s***** at real estate. Because I never f***** my boss."
Christine also claims that she was subjected to "vile" criticism during her time on the show.
She reflected: "I was on my own island. It was very unfair. It was disgusting, it was vile."
Christine previously revealed that she "terminated" her contract with the Oppenheim Group.
The TV star left the celebrity real estate agency amid the launch of RealOpen, the crypto real estate business that she created with her husband, Christian Richard.
Christine told PEOPLE: "I terminated my contract when the brokerage launched. I had to make a business decision that was for me, so I had to terminate the contract so I could move it over to my brokerage."
The TV star also insisted that Jason, 46, was aware of her new company.
Discussing her exit from the firm, she explained: "Jason knew. I told him. Him and I had had conversations a year prior. I told him I was doing my own thing.
"I don't think anyone actually thought ... I think they thought I was bluffing; I don't think they actually thought I was working on a company, I don't know. But I told them for a year that I was working on this. Everyone knows."