'She was really scared!' Kristin Chenoweth shares her advice to Ariana Grande for Wicked role
Kristin Chenoweth reveals that Ariana Grande was "really scared" when she took on her signature role in 'Wicked.'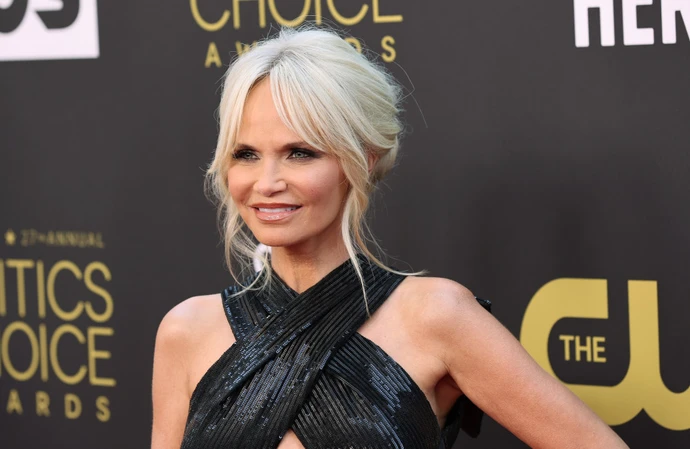 Kristin Chenoweth is "so proud" of Ariana Grande for taking on her role of Glinda in 'Wicked.'
The 54-year-old actress was nominated for a Tony Award when she originated the part of the good witch in the smash hit musical - which tells the backstory of 'The Wizard of Oz' - in 2003 and revealed the 29-year-old pop star was "really scared" at the idea of taking on the role in the upcoming two-part movie adaptation.
Speaking on 'The Kelly Clarkson Show', she said: "She didn't call me for advice but she was really nervous. She said she wanted to pay homage to me but said 'I'm really scared, I wanna make you proud'. Well, she's already made me proud. Done. Check."
The former 'Pushing Daisies' actress - who has known Ariana since she met her backstage at 'Wicked' as a young fan almost 20 years ago - urged the 'Thank U, Next' hitmaker to make the role her own and recalled their shared excitement when the singer called her to tell her she'd got the part.
She added: "I said 'What I want to encourage you do, Ariana, is make Glinda your Glinda. I want you to do you.' I've known her since I was 10, and now I see the full circle.
"She called me [crying] like 'I got it!' I went 'Oh my God, what?!' We sounded like dogs! But I'm so proud of her. "
Ariana regularly calls Kristin about her ideas for her character and the 'West Wing' star "can't wait" to see her on the big screen.
She said: "[Ariana] calls me and says 'This is what I got to do, what do you think?' I can't wait to see her do it. I can't wait. She just said 'Kristin, I'm gonna be freaking out on the night of the premiere' so I said 'Stop, you're gonna be great!' "