'I'd prefer being ghosted': Chris Evans has experienced something 'much worse' than being ignored
Chris Evans reveals that he has experienced something "worse" than ghosting as he explained that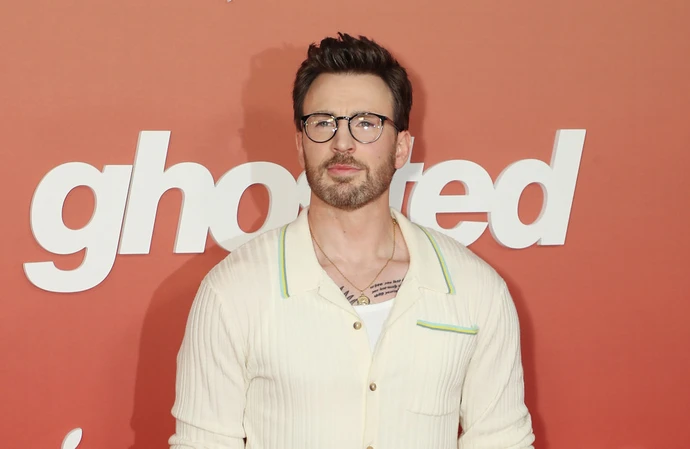 Chris Evans has experienced something "much worse" than being ghosted.
The 41-year-old actor has been in a relationship with Alba Baptista for more than a year but has previously dated the likes of Jenny Slate, Minka Kelly, and Jessica Biel but revealed that rather than just been ignored via text at the end of a union, he has had a "slow decline" in replies, which leads him to know things are coming to an end.
He told People magazine: "I feel I've experienced something much worse. I think I'd prefer being ghosted because you can make up any story you want. I've had the slow decline in text responses, and you just know the person is pushing you aside casually. You tell yourself a story, whatever you have to do to get by."
When it comes to first dates, the 'Ghosted' star likes to keep things simple.
Asked his ideal setting for a first night out with a potential partner, he told 'Entertainment Tonight': "Anywhere where you can just chat. Anywhere where you can just have a good conversation."
It was previously claimed Chris has "never been happier" with anyone than he is with Alba.
A source said last year: "They are in love and Chris has never been happier. His family and friends all adore her!"
Meanwhile, the Marvel Cinematic Universe star was deemed People's Sexiest Man Alive in 2022 and at the time explained that he finds "confidence" to be one of the most attractive traits in a woman.
He said: "Confidence. Not so much what's on the outside, but your sense of self. To know and love yourself and be comfortable with who we are.
"You can feel it when someone has it. I'm not saying I do, I hate myself, so I fooled you all."