My Dancing with the Stars journey has come full circle, says Julianne Hough
Julianne Hough has revealed that she's looking forward to co-hosting 'Dancing with the Stars'.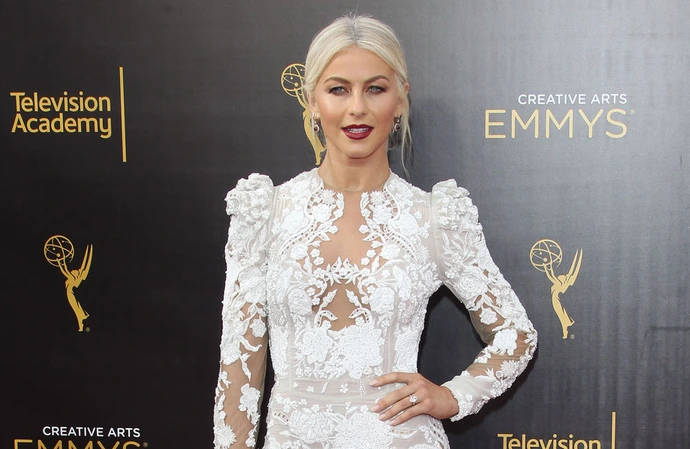 Julianne Hough's 'Dancing with the Stars' journey has come "full circle".
The 34-year-old dancer is set to co-host the new series of the show alongside Alfonso Ribeiro, and Julianne is looking forward to the challenge.
The TV star - who previously won the show as a dancer, before joining the judging panel - told 'Entertainment Tonight': "It's full circle being able to come back from being a dancer to a judge and now co-hosting with Alfonso.
"It's amazing. Honestly, it's just family again. I'm just excited. I can't wait to see everybody back on the dance floor and just get our groove on."
Alfonso, 51, is also thrilled to be working with Julianne.
The actor - who won season 19 of 'Dancing with the Stars' - said: "I think we are gonna be incredible together.
"I think even from, like, hanging out and talking and feeling our energy together, we both see the show the exact same way and we wanna make it family again. Make it really just warm and everybody have a great time.
"Her knowledge of the dance and being able to be in the skybox and all of that is gonna be fantastic. And I'm just gonna have fun on the floor with Derek [Hough] and all of the other judges and our contestants. Let's just have some fun. I think people are gonna enjoy this season."
In March, Julianne revealed that she was looking forward to the new season.
She told Variety: "It is such an honor to be rejoining 'Dancing with the Stars' as co-host. The show holds such a special place in my heart from the many years and different roles I have had the privilege of being a part of.
"The incredible team that brings the ballroom to life every night has been my family for the past 17 years."