'Mike and Molly' star Billy Gardell says losing 150lbs has wiped out his type 2 diabetes
After years of appearing on screen obese, a slimmed-down Billy Gardell says losing 150lbs has eradicated his type 2 diabetes.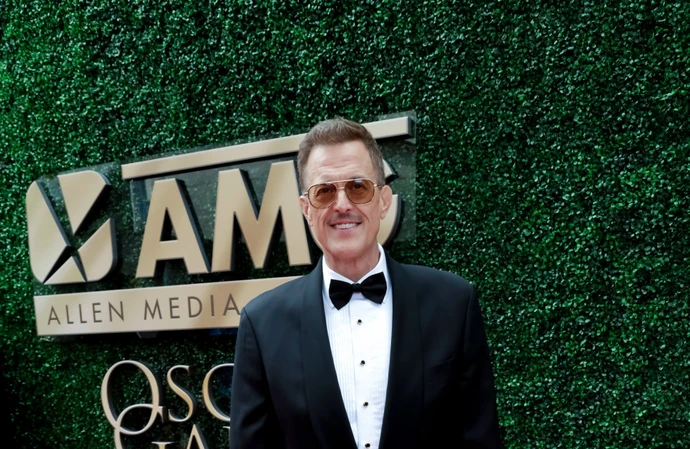 Billy Gardell says losing 150lbs has wiped out his diabetes.
The 'Mike and Molly' star, 53, added it took him a while to get "that note" about looking after his health, but after looking in the mirror and totally overhauling his lifestyle, as well as having gastric bypass surgery, he feels he's now "walking around pretty healthy".
Revealing how his weight "floats" between 205 and 210lbs, he told Entertainment Tonight: "I think you got to find peace with yourself and at some point, look in the mirror and go you know, it's probably time to take care of you.
"Then I didn't get that note early on. So I'm a big believer that when you get it, you get it. It doesn't matter when. As long as you get it."
Opening up about how his weight loss caused his type 2 diabetes to disappear, the actor, who two years ago had a gastric bypass operation, said: "No diabetes – resting heartbeat went from 113 to 68. Walking around pretty healthy these days."
Adding how he now eats small and healthy portions, Billy said: "I eat like all the people I used to make fun of, to be honest.
"I've got my fill and now I'm at the place where I can have a couple bites of something decadent if I want.
"The only thing I would say is understand that the operation is not the end, it's the beginning.
"Because what you have to commit to on the other side of it is what you need to look at … if you're not willing to commit to that routine. Don't do it. But if you're ready to commit to that on a daily basis, proof's in the pudding.
"Self care is important, and I think I finally got there.
"My last vice I got left is I'm still smoking cigarettes, but I'm working on that one."
He added about his weight loss improving his relationship with his 20-year-old son William, who he has with his wife of 22 years Patty Knight: "I have a child, and as you hit 50, you start doing that dad math, like, 'If I can live 25 more years, then he'll be 40. So I want to be here for him.
"I've been an example in a lot of good ways for my child, but I feel like it wasn't a good example of health for him.
"And so I want him to see that it doesn't matter what age you are. If you are willing to do something a day at a time, you can change anything. That's the message I wanted him to get."