'Age doesn't matter!' Billy Gardell opens up about 150lb weight loss
Billy Gardell has insisted that anyone can lose weight no matter what their age after he shed 150lbs.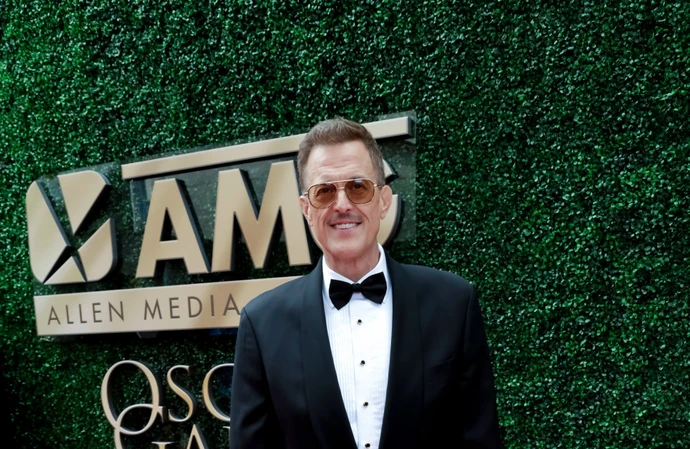 Billy Gardell thinks that "anyone" can lose weight.
The 53-year-old comic recently lost 150lbs and explained that it doesn't really matter that it didn't dawn on him to "take care of himself" until later in life because he had the realisation eventually.
He told 'Entertainment Tonight': "I think you got to find peace with yourself and at some point, look in the mirror and go you know, it's probably time to take care of you. Then I didn't get that note early. So I'm a big believer that when you get it, you get it. It doesn't matter when. As long as you get it."
The 'Mike and Molly' star - who has been married to Patty Gardell since 2001 and has 15-year-old son William with her - went on to add that he just tries to eat "very healthily" these days because he wants to live longer for the sake of his child but admitted that he is still trying to give up smoking cigarettes.
He added: "I go small, but I eat very healthy. I eat like all the people I used to make fun of, to be honest. I've got my fill and now I'm at the place where I can have a couple bites of something decadent if I want. Of course, there's always people online that when I was heavy, they're like, 'You're too heavy.' And now it's like, 'Are you sick?' Can I just walk through the Earth please?
"Self care is important, and I think I finally got there. My last vice I got left is I'm still smoking cigarettes, but I'm working on that one.
""I have a child, and as you hit 50, you start doing that dad math, like, 'If I can live 25 more years, then he'll be 40. So I want to be here for him. I've been an example in a lot of good ways for my child, but I feel like it wasn't a good example of health for him. And so I want him to see that it doesn't matter what age you are. If you are willing to do something a day at a time, you can change anything. That's the message I wanted him to get."