Paris Hilton admits she can't eat in front of 'cute guys'
It was love at first sight for Paris Hilton and Carter Reum.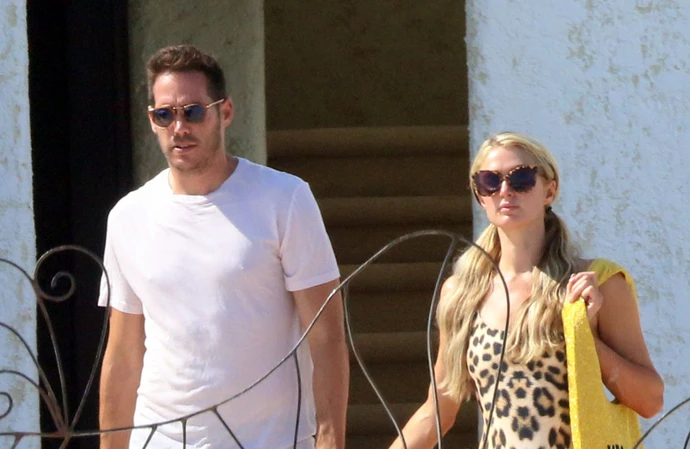 Paris Hilton's husband Carter Reum realised the heiress fancied him when she told a housekeeper she can't eat in front of "cute guys".
The pair were sitting next to each other for Thanksgiving at Carter's sister Halle's mother-in-law Dana Hammond's Hamptons home when the housekeeper noticed Paris wasn't tucking into her dinner.
Speaking on the relaunched 'I am Paris' podcast, Paris recalled: "I remember walking in and just seeing you sitting there at the table. You had this big smile and your eyeballs were popping out of your head… in a good way."
Carter continued: "About halfway during the meal, the housekeeper walked over and said, 'Ms. Hilton, Ms. Hilton, is something wrong with the food? You're not eating,' and I'll never forget this, [Paris] said, 'I don't like to eat in front of cute boys,' and I'm like, 'So you're saying there's a chance!'"
Paris then asked Carter to step outside with her to get some "fresh air", however, it turned out the DJ had other intentions, with Paris instigating her first kiss with her now-spouse.
Carter remembered: "I actually thought we were going to get fresh air.
"I turned the corner, you immediately kissed me. My life has never been the same since then."
Paris laughed: "You loved it."
Carter added: "Absolutely I loved it. Are you kidding me? Paris Hilton kissed me at Thanksgiving dinner.
"I was like a kid in a candy store."
The 42-year-old former 'Simple Life' star had no intention of dating Carter - with whom she welcomed her first child, son Phoenix, via surrogate in January - at the time but she knew they shared a special "connection".
Paris gushed: "The whole time I was like, 'I can't wait to make out with him'.
"I just had such a crush on you right away."
After a traumatic past, Paris says Carter, also 42, cared enough to break down the "huge walls" she put up.
She added: "I feel like I had such huge walls around my heart and you pulled those walls down.
"[You make] me feel like my best version of myself and have made me grow in so many ways."