Gisele Bündchen urges world to learn from 'bad' moments in life: 'We all have our fair shares of trials'
Months after her marriage split from NFL star Tom Brady, supermodel Gisele Bündchen is urging the world to learn from "bad" moments and their life's "trials".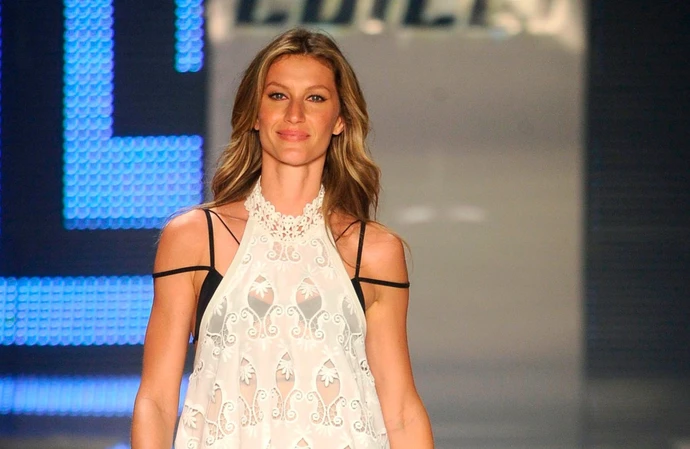 Gisele Bündchen wants the world to learn from "bad" moments and the "trials" of life.
The supermodel, 42, split from her 45-year-old football star husband Tom Brady – with whom she has son Benjamin, 13, and 10-year-old daughter Vivian – in October 2022 after 13 years of marriage and has now told fans she feels everyone has a lot to learn from facing hardship.
She said on Instagram alongside a video of her riding a bike: "We all have our fair shares of trials. Every laugh, every fall, every experience, the good and the bad, everything is here to teach us something and help us grow."
Hinting at her marriage break-up, she added: "Nothing is permanent."
Gisele signed off her emotional post with the advice: "So let's enjoy the good moments and learn from the bad ones. Every day is a gift!"
Page Six previously reported Gisele and NFL star Tom, who have recently both been at the centre of rumours they are back in the dating world, had each hired divorce lawyers amid "rising tensions" within their relationship.
It said before they filed for divorce, the former couple had been living separately for months and "hit turbulence when they had an epic fight over Brady's refusal to retire from his football career".
Tom is said to have angered Gisele by backtracking on his decision to retire from football in 2021 by announcing in March 2022 he was returning to the sport – though she denies the claim.
A source told People in October: "(Gisele) is done with their marriage. She was upset about it for a long time, and it's still difficult, but she feels like she needs to move on.
"She doesn't believe that her marriage can be repaired."
Gisele, who married Tom in February 2009, this month told Vanity Fair that talk she gave Tom an ultimatum over quitting football were "hurtful" and the "craziest" thing she had "ever heard".
Revealing the reason for their split was "not so black and white", she added: "If there's one person I want to be the happiest in the world, it's him, believe me. I want him to achieve and to conquer."