Tony Hadley: 'I've never taken drugs – but wish I'd given up smoking years ago!'
Even though his former group Spandau Ballet had a hard-partying image, Tony Hadley insists he has never taken drugs – but admits he wishes he had kicked smoking years ago.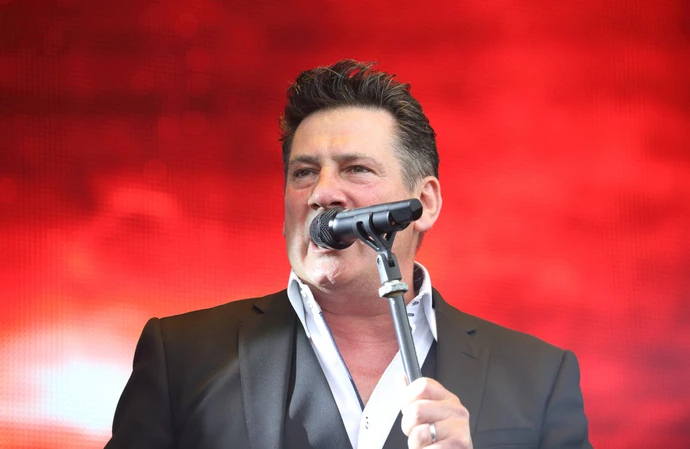 Tony Hadley is proud he's never taken drugs.
The former Spandau Ballet singer, 62, said despite the image of the band as party animals in their Eighties heyday, they were very "ordinary", but admitted his greatest regret is not giving up smoking earlier.
He told The Observer newspaper about shunning drugs due to a warning from his grandmother Rose: "My nan made me swear to never do drugs. Forty-odd years later, I've still never touched an illegal substance.
"Spandau had an aloof front in our day. People expected standoffish, supercool blokes, because we dressed like futuristic Robin Hoods in ballet slippers. Actually, we were unbelievably ordinary."
Tony added despite not taking drugs his mind has been on his mortality due to his years of heavy smoking.
He said: "Dad died 30 years ago at just 63. That's the age I'll turn on my next birthday. When I was younger, grief felt unmanageable.
"Ageing makes you more philosophical about the inevitable. I wish to God I'd never smoked.
"It's the stupidest thing I could do as a singer. I burned through a couple of packets every day until I quit at 38, after my teary-eyed son made me promise to."
Tony also hailed his mum and dad for instilling in him a strong work ethic that led to his showbiz success.
He said: "My parents had high expectations for us kids. Dad was a Fleet Street engineer; mum was a force in the local community.
"I hate referring to the class system – it's limiting – but you'd call us working-class, I suppose.
"It was instilled in us that we could be whatever we wished. I wanted to be an orthopaedic surgeon, but my maths wasn't up to scratch. Then at Pontins, aged 14, I discovered music."