Matthew Rhys feared on-set romance with Keri Russell would end in disaster
Matthew Rhys has revealed he approached his on-set romance with Keri Russell 'with caution' because he worried a workplace relationship could end in disaster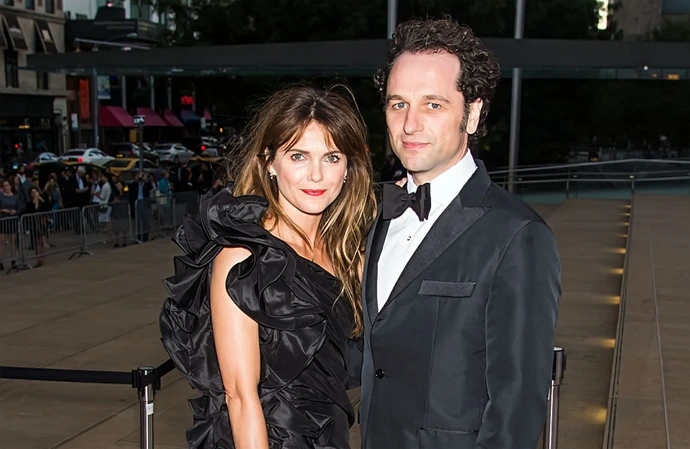 Matthew Rhys approached his on-set romance with his 'The Americans' co-star Keri Russell "with caution" over fears a workplace relationship could be "disastrous".
The pair fell in love while playing Soviet spies posing as a married couple in America in the hit TV drama - which ran for six seasons between 2013 and 2018 - and they went on to marry and have a son Sam, now six, together and Matthew has now admitted he feels relieved the on-set romance worked out for the best.
He told New York Post column PageSix: "We were both at an age where we've done it long enough to go: 'You know workplace [romances] can be disastrous.'
"So, I think it was approached with caution and a great deal of trepidation. And coupled with that, for me, was certainly fun and excitement. Thank God it worked!"
Rhys, 47, recently revealed he'd actually met Russell, also 47, at a party years before they were cast on 'The Americans' together but he blew his chances of dating her after leaving a drunken message on her answering machine.
During an appearance on 'Watch What Happens Live With Andy Cohen', Rhys explained: "We went to a kickball party hosted by Jennifer Grey ... She gave it [her phone number] to me, but this is where it all falls apart. I have no memory of this because I was very inebriated, but I left a very inebriated message on her answering machine, as people had in those days."
When asked if Russell found his boozy machine message "charming", he replied: "Not in the slightest!"
Before getting together with Rhys, Russell was previously married to contractor Shane Deary and they share two children together - son River, 15, and daughter Willa, 11.