Ana de Armas learned English by watching Friends
Oscar-nominated actress Ana de Armas has revealed she learned English by watching episodes of US sitcom Friends after moving to the US in her 20s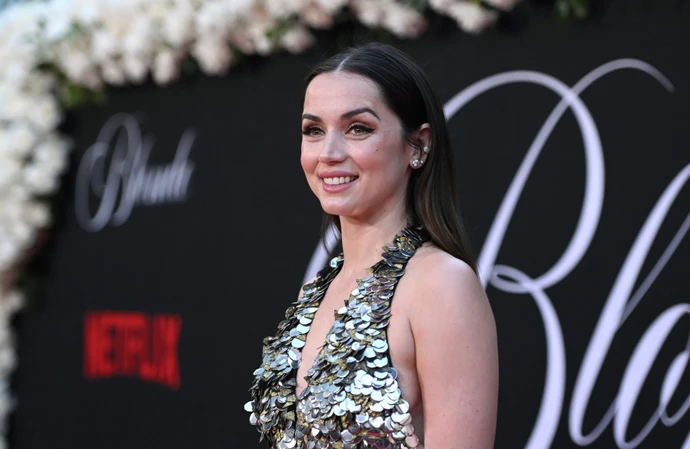 Ana de Armas has confessed she learned English by watching 'Friends'.
The 34-year-old 'Blonde' actress - who was born in Cuba to Spanish parents - made the revelation during her turn hosting US sketch show 'Saturday Night Live' over the weekend (15-16.04.23) admitting she binge-watched episodes of the sitcom after moving to America when she was 26 and it helped her improve her speaking skills.
She said: "I learned English the way everyone who comes to this country does - by watching 'Friends'."
Ana then referred to Matthew Perry's character Chandler Bing as she joked: "Who would have thought that the best English tutor would be Chandler Bing? I mean, look at me now. Could I be any better at English?"
The actress went on to reveal she's officially adopting America as her home and is set to become a US citizen in May. She added: "I am proud to become a citizen because when I moved here everyone was so welcoming."
Ana added that one of the most welcoming Americans she encountered was Robert De Niro - revealing the acting legend took himself off to visit her family during a trip to Cuba resulting in a "hysterical" phone call from her dad.
She recalled: "When I did my first movie in the U.S. called 'Hands of Stone,' I got to work with Robert De Niro ... I get a phone call from my dad. He's hysterical. I'm like, 'Dad, what's wrong?' And he goes, 'Robert De Niro just came to visit me at work.' That was such a kind gesture."