King Charles 'has £600m fortune that eclipses Queen's riches'
King Charles has an estimated net worth of £600 million – which would make him far richer than his late mum the Queen as well as the Beckhams, Sir Elton John and the Warburton's bread dynasty.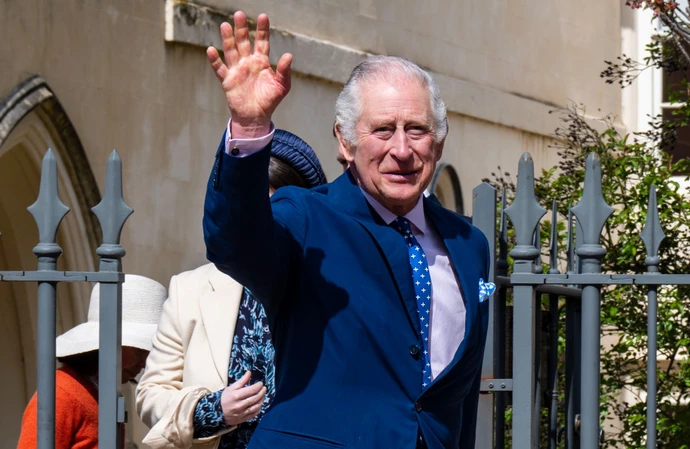 King Charles is said to have amassed a £600 million fortune that eclipses the riches of his late mum.
The 74-year-old's net worth has been estimated as part of The Sunday Times Rich List, which will be published next month, and will include 350 names.
If accurate, the king's millions would eclipse the fortunes of David and Victoria Beckham, Sir Elton John and the Warburton bread-making dynasty.
It's also higher than the Queen's net worth, which was last year calculated at £370 million.
The Sunday Times reported: "One of Charles's former aides has described how the King carefully rebuilt his finances after his £17 million divorce settlement from Diana, Princess of Wales in the mid-1990s."
Charles is said to have saved the money through profits he received from the Duchy of Cornwall and earned money through housing developments, a range of biscuits and beer, as well as his lifestyle choices linked to environmentalism.
The monarch is renowned for switching off lights and during an interview with Vogue said he hates throwing anything away – especially clothes.
From 2011 and 2022, Charles is said to have increased profits from royal estates known as the Duchy of Cornwall by 42.6 per cent to £25.4 million.
More than three decades ago he also launched his 'Duchy Originals' range, selling produce from his Highgrove House estate which have been sold through Harrods and Fortnum and Mason as well as Waitrose.
Charles owns the Crown Estate, which holds £15.6 billion of royal wealth, but cannot sell assets as the institution is independent of the Royal Family.
But royal writer Roberrt Hardman, 58, said about how Charles is far from a billionaire: "A lot of people do get confused about the royal finances – wrongly thinking (the royal family) personally own the Crown Estate and the duchies.
"In all honesty their financial arrangements really aren't as complex as many royal families and rulers in other countries, which are often far more opaque. "Our monarchy really isn't as wealthy as many people would believe. I certainly don't think the King is a billionaire."
It is not clear how much exactly Charles was given by his father Prince Philip's as his will was not made public.
The sealed will of the Queen, who died aged 96 in September at her Balmoral estate in Scotland was placed in a safe in London together with over 30 wills of other senior royals who have died since 1910.