Morgan Freeman: 'Stardom has screwed me out of character acting'
Morgan Freeman says he's "screwed" when it comes to his desire to be a character actor as he keeps getting hired to play one persona on screen.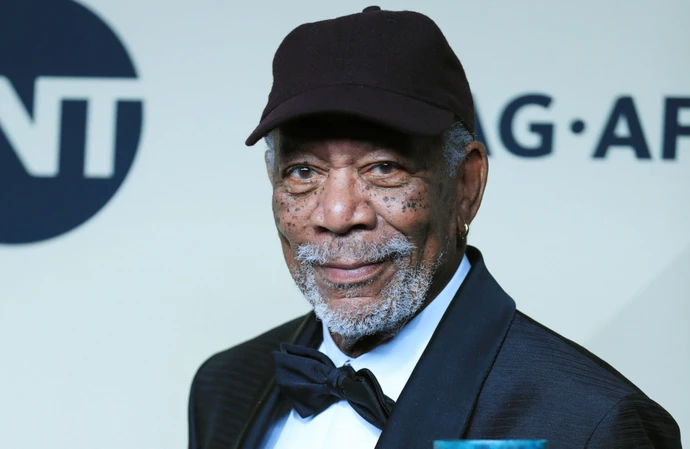 Morgan Freeman says his stardom has left him "screwed" when it comes to being a character actor.
'The Shawshank Redemption' big-screen veteran, 85, said he started his acting career wanting to be a "chameleon" who could specialise in disappearing into roles and become unrecognisable, but becoming an A-lister meant he started to be hired to portray one persona.
He told the Sunday Times: "When my career started in film I wanted to be a chameleon.
"I remember De Niro early on, doing very different parts. Almost unrecognisable as the same actor.
"I had opportunities like that. But as you mature in this business, eventually you become a star.
"Then you're pretty screwed in terms of referring to yourself as a character actor.
"You play a lot of the same type of role – people hire you and say, 'It's you that I want.' And you live with it."
Dad-of-four Morgan – who won the Best Supporting Actor Oscar for his role as gym assistant Eddie 'Scrap-Iron' Dupris in Clint Eastwood's boxing drama 'Million Dollar Baby' – has played Nelson Mandela, the US president three times and God.
But he dismissed the concept of method acting, adding: "Learn the lines and they will speak for the whole job.
"On 'Shawshank' actors felt they had to go into prison to find out what that's like. Well, actually, you don't."
The 'Driving Miss Daisy' star also said about what career he would have ended up in if he hadn't found fame as an actor: "People ask, 'What would you be doing if you didn't make it?'
"I don't know. Driving a limo? But I would be in community theatre.
"I would be acting. But along with guts it also takes luck. You need courage and serious luck. I credit my career with both."