Toni Collette: 'I can't commit to doing porno!'
After decades of acting, Toni Collette has said the one genre she "can't commit" to doing is "porno".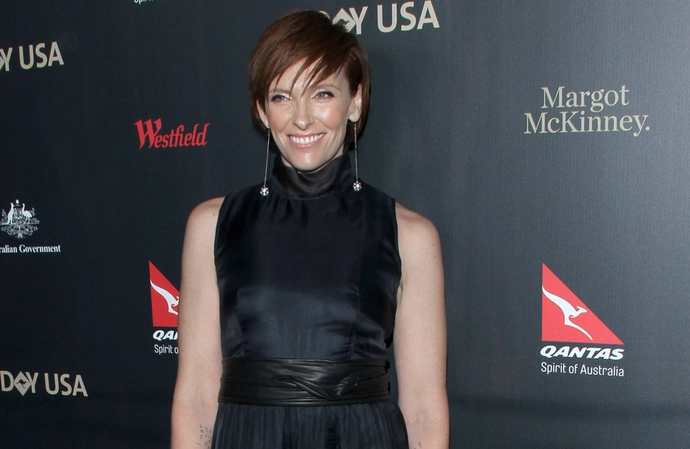 Toni Collette "can't commit to doing porno".
The Oscar-nominated 'Hereditary' actress, 50, joked adult entertainment is the one film genre she isn't ready to tackle while discussing her new film 'Mafia Mamma', in which she plays an American woman who finds out her dead grandad's last wish was for her to fill his shoes in Italy as a Godfather-style don.
Toni, who announced in December she was breaking up from her partner of 20 years Dave Galafassi, told Page Six when cheekily asked if she'd have taken the role if the gangster flick had turned out to be X-rated: "I don't mind which genre I work in, but I really can't commit to doing porno.
"That's where the buck stops!"
Toni added the 'Mafia Mamma' script came to her "out of the blue", adding: "It sounded too good to be true, shoots in Rome, but as I read it, I devoured it.
"I laughed my a** off. It felt like a nugget of gold that I just want to share with the world."
The mum-of-two, who had daughter Sage, 15, and son Arlo, 11, with musician Dave, 44, said about shooting in Italy: "I've spent a lot of time there, and to think I got to live there for a few months and work and experience day-to-day life was honestly a life-changing dream.
"It was such a gift and a total joy from beginning to end.
"It's really hard getting a film made, lining everything up. It's a miracle they ever get made – let alone released, let alone celebrated.
"I'm so proud of it. It means so much to me. It wasn't just a highlight of my career; it was a highlight of my life, a profoundly joyous experience."
Toni recently told Glamour magazine about her tough persona off the big screen, saying "people don't f*** with me".
She added she has learned to "take care of myself pretty well" and has suffered "rage", especially over how women are treated in society.
Toni told Glamour when asked if she has had experienced sexism in the workplace: "I think people don't f*** with me. I mean, look, I have. Everyone's had an experience here or there.
"But ultimately, I think I take care of myself pretty well, and people just wouldn't go there. I feel lucky in that way.
"I was recently watching 'The United States of Tara' (the 2009 comedy series that sees Toni plays a suburban mother who switches between multiple identities, including a loud, sweary man called Buck) with my 11-year-old son, and he couldn't believe that I was playing a guy.
"And he kept repeating, 'My name is Buck and I will f*** you sideways!' And I was like, 'That's a part that lives in me!'"