Kathy Griffin diagnosed with PTSD
Kathy Griffin has been diagnosed with PTSD as she begs fans for help regarding her mental health issue.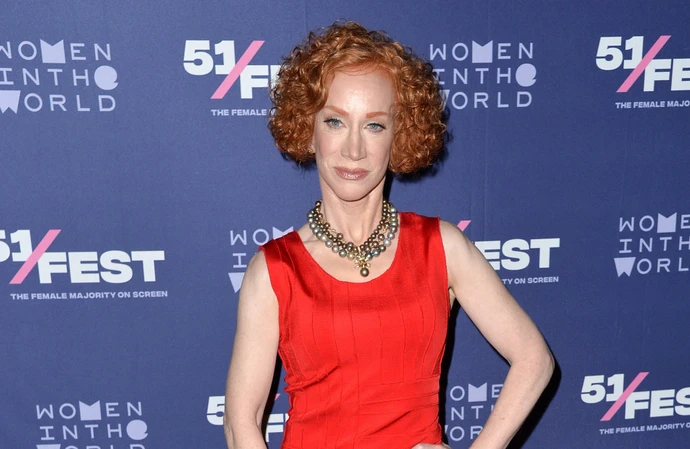 Kathy Griffin has been diagnosed with PTSD.
The 62-year-old star took to social media to reveal in a world-first that she suffers from post-traumatic stress disorder, as she reached out to fans asking them for their own stories regarding anxiety and depression as she noted she had been hit with an "extreme case" of the mental disorder.
Speaking in a video posted to TikTok, she said: "You can laugh or whatever, but I've been diagnosed with complex PTSD, and it's called an extreme case. I've never talked about it before but I think this is the place before but I've been diagnosed with complex PTSD and it caught an extreme case. I'd love to hear from you about depression and anxiety because this really started for you about five and a half years ago."
The 'Suddenly Susan' star - who was recently declared cancer-free after she had half of her lung removed - recently revealed that she used to have a dependency on prescription
medication and attempted suicide in 2020.
Speaking on The New York Times' 'Sway' podcast, she said: "I think -
well, look, I think that I'm probably an addictive person, you know.
"But you have to admit, it's almost comical. I went in the hospital for pill addiction at 59 years old. Who the hell becomes a junkie in their late 50s? Me. "I didn't know what to do with myself. "I was just
such a crazy workaholic, and all of a sudden, I had this time on my hands, and then I was depressed, and things just weren't looking up. "And then you fall into the 'Life will be better for my husband without me around,' and you then call the estate attorney and the whole thing.