Boyzone's Mikey Graham "understands pain" being endured by Mark Sheehan's Script bandmates
Years after being left reeling by Stephen Gately's death, Boyzone's Mikey Graham says he understands the "pain" being endured by Mark Sheehan's The Script bandmates.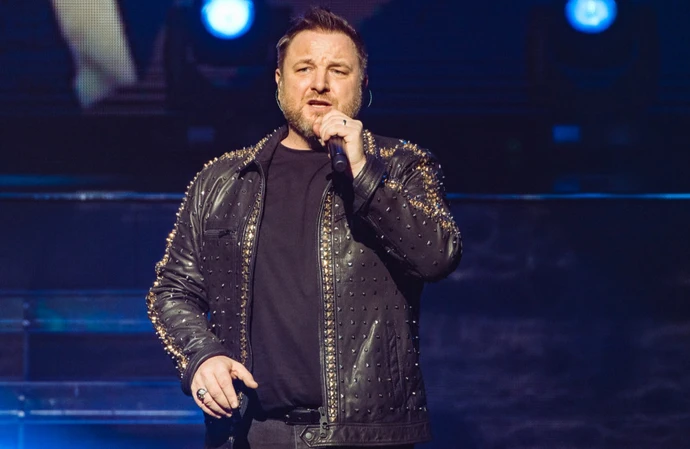 Boyzone's Mikey Graham says he understands the pain being endured by Mark Sheehan's The Script bandmates.
The 50-year-old also hailed the musician as a "legend" after the 46-year-old's passing was announced on Friday (14.04.23) evening by the Irish group, who said he had died in hospital after a "brief illness".
Mikey tweeted: "Today we lost another young legend of music in Mark Sheehan of The Script."
The singer – who was left reeling with the rest of Boyzone by the 2009 death of their 33-year-old bandmate Stephen Gately from a congenital heart defect – added about identifying with the devastation being felt by Mark's bandmates, singer Danny O'Donoghue and drummer Glen Power: "I can and do understand the pain Glen and Danny are feeling right now and also their families.
"All my love and support I offer you at this time. You gave the world your music, it will carry you home Mark."
Other famous faces to pay tribute to Mark included Irish president Michael D Higgins, who paid tribute to him in a lengthy Instagram post for his "originality and excellence".
The 81-year-old leader posted on Saturday (15.04.23): "All those who knew Mark Sheehan, and those millions more who enjoyed and appreciated his music, will have been deeply shocked to hear of his too-early death.
"It was a mark of the originality and excellence that Mark and his bandmates in The Script sought that they saw such success across the world, including six number one albums in the UK and a number three album in the United States – a truly remarkable achievement… while Mark will be missed by so many, it is his family who will of course experience the greatest loss. May I extend my deepest sympathies to Mark's wife Rina, to his children Cameron, Avery, Lil and Bria, to his bandmates in The Script, and to all his family and friends."
Mark had taken time away from music in the months leading up to his death to nurture his family.
His best friend, Script frontman Danny O'Donoghue, 42, revealed last May how his beloved bandmate needed a break from being the "engine" of the group they co-founded to be with his wife Rina, who Mark married when he was 25 and with whom he had three children.
Danny, who co-founded The Script in 2001 with Mark and drummer Glen, 44, told the Sunday World newspaper in May 2022 about his friend's hiatus from music: "His children needed a father and his wife needed a husband.
"He's been the engine of The Script for such a long time, (I told him) that, 'If you want to take a bit of time out for your family you are more than welcome to, and I insist on you going and doing it.'
"He took a little bit of time off – 'You get refreshed, then you come back with a new zest for life.'
"And I believe it was the best thing that could have happened for all of us."